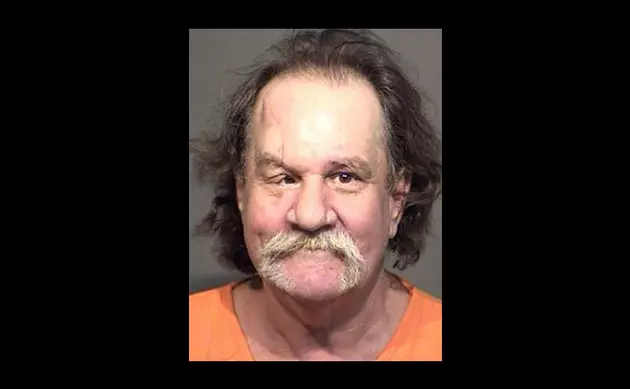 Ricky Don Henderson Indicted for the 1993 Murder of His Wife
Ricky Don Henderson - Hockley County Sheriff's Office
Ricky Don Henderson, a person of interest in 2 homicide investigations, has finally been indicted in one of them.
Henderson was indicted Tuesday, March 16, for the murder of his own wife in 1993. Stephanie Henderson went missing from her home in Levelland on November 28, 1993.
According to Stephanie's grandmother, Ricky Henderson told her that Stephanie had gone to spend time with friends in Hobbs, New Mexico.
Her grandmother later received a letter supposedly from Stephanie stating that she had decided to live in Hobbs, but the grandmother noticed that the letter originated in Lubbock, which made her suspicious.
Ricky Henderson has been a person of interest in his wife's disappearance for many years. In 2018, Henderson was arrested and charged with a second-degree felony charge of delivery of a controlled substance to a minor. He was sentenced to 20 years in prison but would be eligible for parole in 2022.
Stephanie's family tells KAMC news they are grateful that Henderson may finally be brought to justice and that hopefully they can find out where her body is located so she can be properly put to rest.
Ricky Henderson is also a person of interest in the death of his alleged girlfriend, a 20-year-old girl from Levelland named Jeannie Quinn. Her body was found in Abilene just days after she went missing in April of 2018.
KAMC News reports that Quinn's uncle plans to attend Henderson's potential murder trial and that he believes his conviction could also get his own family closer to answers about Quinn's murder.
How Many in America: From Guns to Ghost Towns
Can you take a guess as to how many public schools are in the U.S.? Do you have any clue as to how many billionaires might be residing there? Read on to find out—and learn a thing or two about each of these selection's cultural significance and legacy along the way.
PHOTOS: Scene at U.S. Capitol shows chaos and violence
KEEP READING: Scroll to see what the big headlines were the year you were born
More From News/Talk 95.1 & 790 KFYO