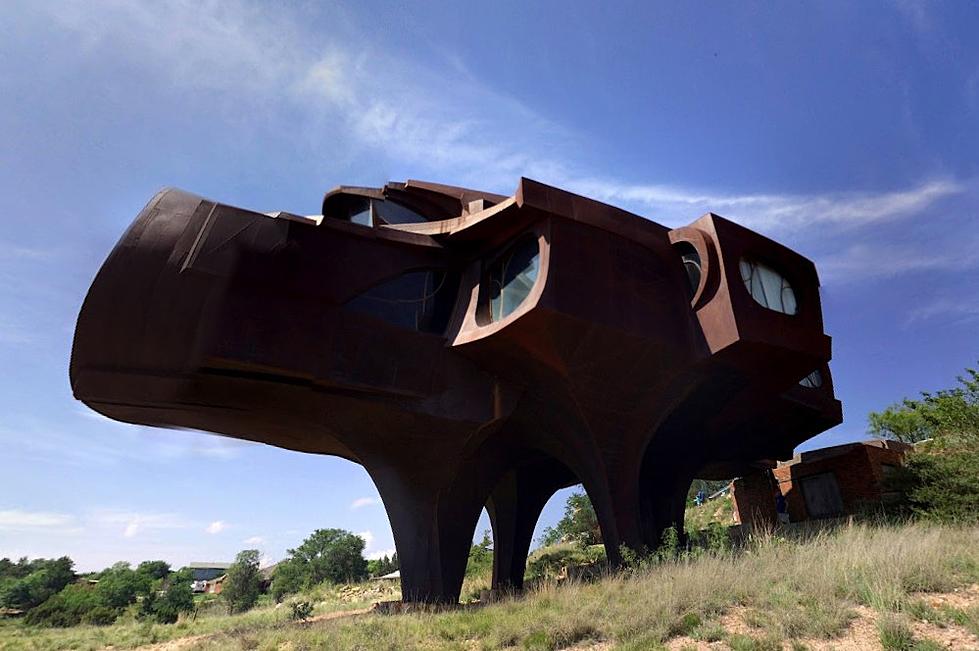 Ransom Canyon's Famous Steel House Is Now For Sale
Bruno Steel House, Google Street View
During the last week of October, the Bruno Steel House at Ransom Canyon went up for sale.
KAMC News reports that the asking price was set at $1,750,000 for the 2,200 square foot home, which comes out to $795 per square foot. The home comes with 3 bedrooms and 2 1/2 bathrooms.
The home was built all the way back in 1974 by Robert Richard Bruno, who passed away in 2008. He started the project at the age of 29, and he spent the next 33 years of his life designing the structure.
Handcrafted from 150 tons of steel, the interior is mostly natural wood with stained glass adorning most of the windows. Bruno actually welded each piece of steel by hand.
The home was never actually completed by Bruno before he died. Large holes are seen between the home's different levels. Plans of installing an aquarium, pool and models never came to fruition.
The house now stands overlooking Ransom Canyon and is described by Atlas Obscura as "a wacky, UFO-shaped house in a suburban neighborhood."
The home is being brokered by Taylor Reid Realty, who can be reached by calling 806-371-1555. Click the link here to see the realtor.com page for the Bruno Steel House.
Take a Stroll Through the Iconic Robert Bruno Steel House
Lubbock's Most Expensive Home of 2016
More From News/Talk 95.1 & 790 KFYO