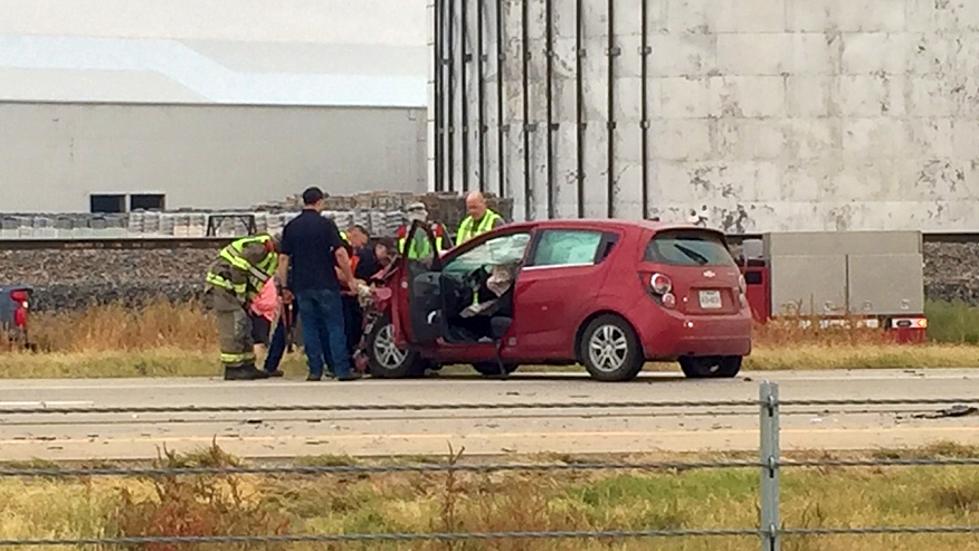 One Person Suffers Serious Injuries in Two-Vehicle Crash Near Slaton
EverythingLubbock.com, KAMC News
One person suffered serious injuries after a two-vehicle crash on Friday, October 22nd near Slaton.
The Texas Department of Public Safety responded to the crash shortly after 8:30 a.m. on U.S. 84 near County Road 7200.
An initial investigation revealed a semi-truck pulled out of a parking lot at 5701 U.S. 84 into traffic and a passenger car rear-ended the semi.
The driver of the passenger car was taken to a local hospital with serious injuries. As of this time, the identity of the injured person is unknown.
Remembering the Lubbock Municipal Coliseum
Take a Stroll Through One of Lubbock's Most Artistic Homes
This is by far the most colorful and unique home in Lubbock, Texas. Enjoy a virtual walkthrough of this one-of-a-kind house.
Mind-Blowing $2.2 Million Lubbock Home Has Indoor Basketball Court & Theater
The massive 5-bedroom home, located at 4509 14th Street in Lubbock, has some amazing amenities, including a hot tub, two pools, an indoor basketball court and a theater.
Remembering the Lubbock Municipal Coliseum
Expensive Airbnb Stays in Lubbock, Texas
Listeners Share Pictures From the May 20th Hail Storm
More From News/Talk 95.1 & 790 KFYO