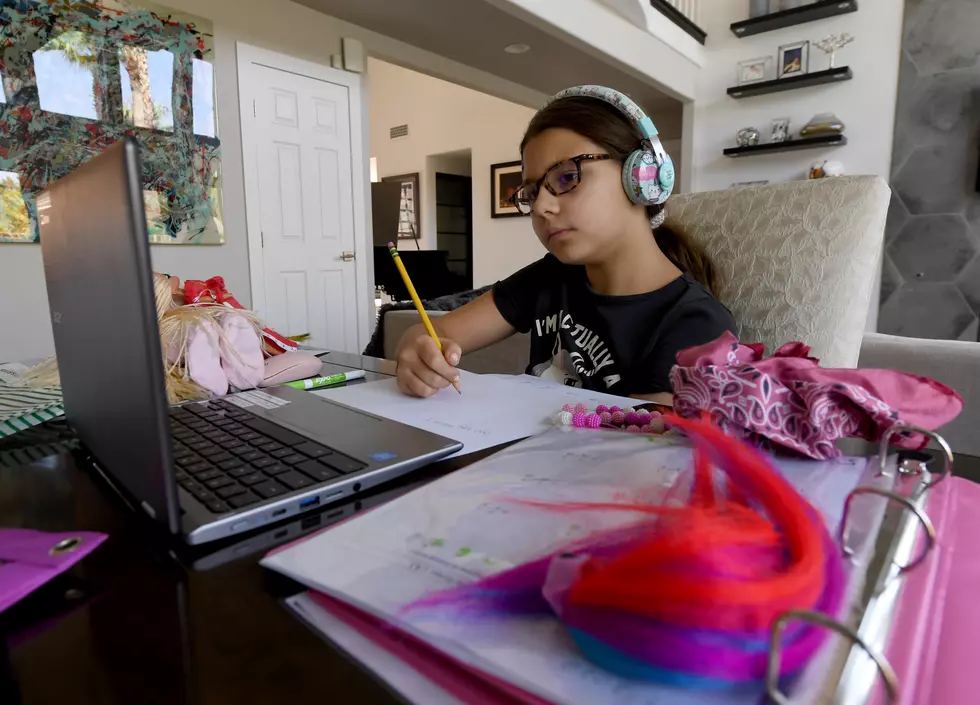 Lubbock Students, Beware: This Is What Your Teachers See Online
Ethan Miller, Getty Images
With the rise of online learning over the past few years, students and teachers alike are having to go through a learning curve to navigate online school. Part of this process is learning how to use programs like Blackboard and Canvas to administer lessons, assignments and exams.
Most people are pretty familiar with these platforms by now. However, there are still some things that you might not know and should be aware of.
Many view taking exams online as a positive because you tend to have a longer timeframe to complete the assignment and you don't have to sit in a classroom with all the other students that may cause distractions. Others prefer online testing a little too much because they take advantage of the system and use it as an opportunity to cheat.
Due to the likelihood of students cheating during online exams, platforms like Blackboard and Canvas have developed features that allow teachers to see students' activity during teams in order to spot possible cheating.
A professor in California who goes by the username @genx_professor on TikTok posted a series of videos showing exactly what teachers can see on Canvas and Blackboard. For example, they can see how long you watch the videos posted each lesson, when you leave a quiz-taking page, when you last logged on and more.  
So if you're a student and you think you can get by using PowerPoints on exams and never watching the lesson videos, you might want to stop doing that. As someone who was still a student at Texas Tech University when COVID-19 first hit Lubbock in early 2020, I know how tempting it is to just skim by with online courses. However, you're taking those classes in order to learn and benefit yourself in the future. Cheating or not doing your work properly means that you won't be learning those things that will help you down the line.
Just hit the books, get that studying done and I promise you will be better off.
8 Lubbock-Local Coffee Shops You Should Try
Here are eight coffee shops in Lubbock where you can grab your morning latte.
Extremely Unique Home for Sale in Lubbock, Texas
As of January 20,2022, this might be the
most unique home
currently for sale in Lubbock, Texas.
More From News/Talk 95.1 & 790 KFYO