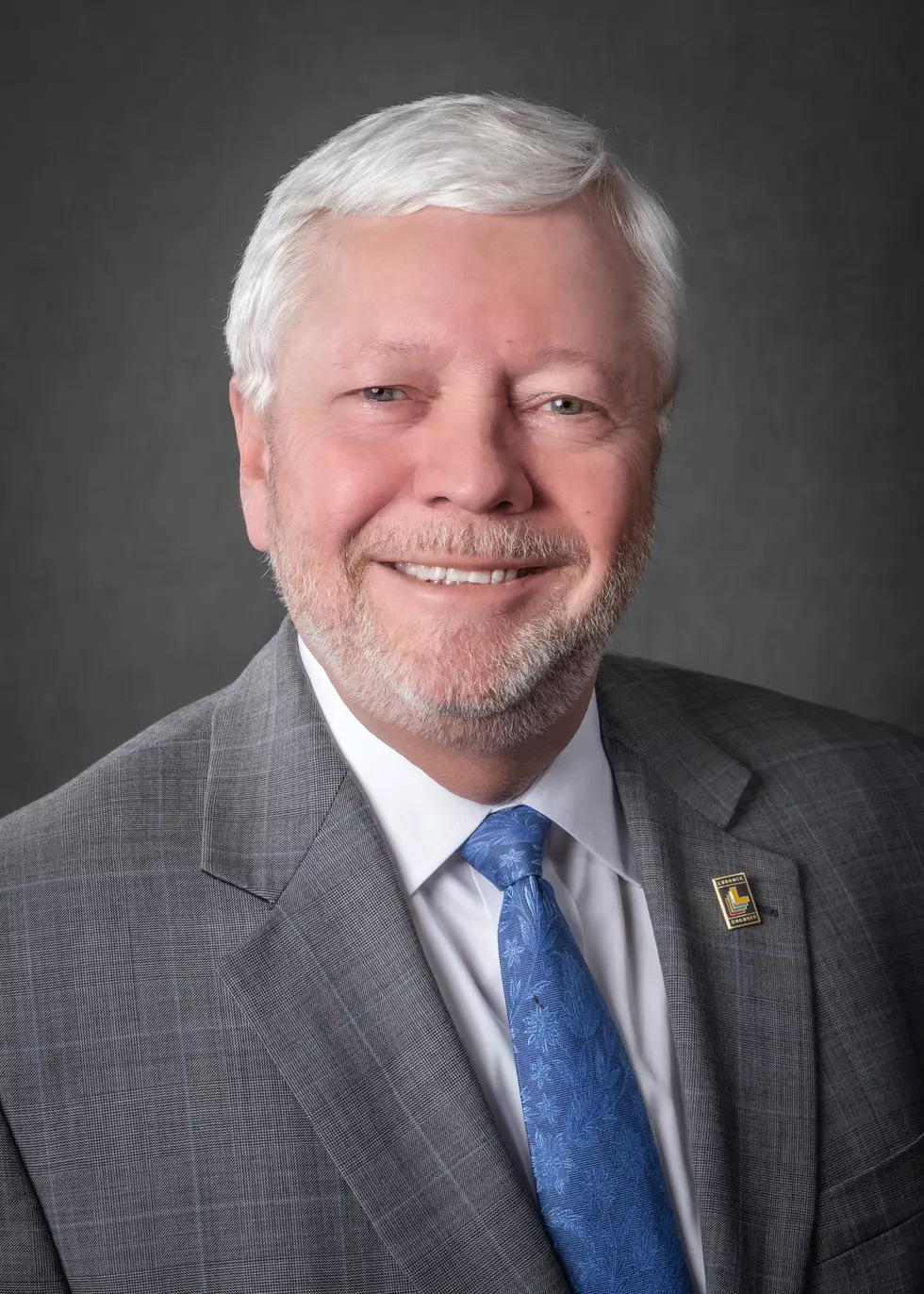 Lubbock Chamber President/CEO Eddie McBride Announces Retirement
Mark Umstot
President and CEO of the Lubbock Chamber of Commerce, Eddie McBride, will retire at the beginning of 2022.
The announcement of McBride's retirement was made by Lubbock Chamber of Commerce Chair Dave Marcinkowski.
According to the Lubbock Chamber of Commerce, Eddie McBride has been president and CEO since 1999. He joined the Lubbock Chamber after serving as the first executive director of the Lubbock Reese Redevelopment Authority.
Serving as president, McBride has been involved in many initiatives impacting the City of Lubbock and the Lubbock business community. McBride worked on the election for off-premises alcohol sales and the sales tax election to create the Lubbock Economic Development Alliance, along with numerous other ballot measures. He was also instrumental in the "Lubbock, the Giant Side of Texas" image campaign and Imagine Lubbock Together. McBride is also assisting with the city-wide branding campaign.
McBride said he has been fortunate to work with great leaders in Lubbock:
"I've been fortunate to have worked with exceptional business and community leaders, as well as an outstanding staff at the Chamber, past and present," said McBride. "With strong Board and community support, the Chamber will continue to meet the evolving needs of this region to help Lubbock address challenges and achieve success for all of our residents."
The Chamber's Board of Directors has begun a search and transition process to replace McBride.
Eddie McBride is a regular guest on KFYO Mornings with Dave King and Matt Martin on News/Talk 95.1 FM and 790 AM KFYO.
Enter your number to get our free mobile app
12 New Places to Eat in Lubbock
More From News/Talk 95.1 & 790 KFYO