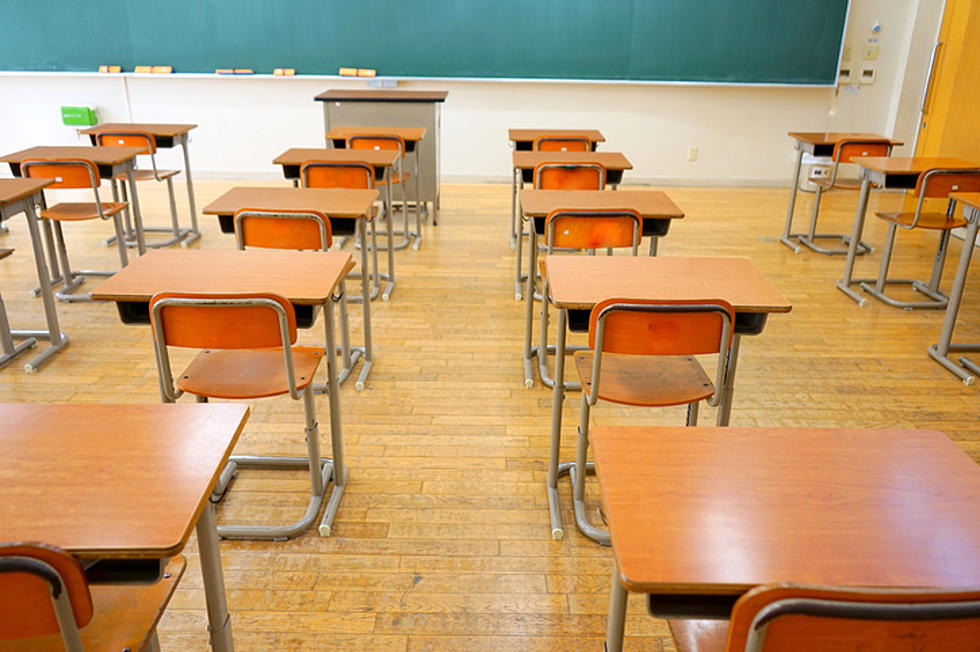 Lubbock-Area Schools Are a Blessing in the Covid-19 Era
Getty Stock/Thinkstock
I'm a parent, and my kids attend Lubbock ISD. Every single day I get a message stating that someone in my child's school was positive for Covid-19. Once it was even someone in my child's class. My son ended up positive for Covid-19 and our whole family had to stay home for five days. Then my kids were asked to wear a mask for five more days.
Even though Covid-19 has become a pain for many local families, I look at stories coming out of other states and realize how blessed we are to live in Lubbock. 
In Chicago, the schools had to stay closed for in-person learning for a few extra weeks after Christmas due to the teacher's union shutting them down. But the craziest restrictions being put on students are in California.
According to the Daily Mail, New West Charter School in Las Angeles is being sued by parents for suspending students that do not have the Covid-19 Vaccine. The article states, "Video showed the school separating unvaccinated students with rope barriers as they were denied entrance into the classroom last week." They are also not allowed to have exemptions for religious beliefs.
The school sent out a statement to Daily Mail, "the incident occurred as school leaders were trying to enforce its board-approved vaccination policy. Officials said six New West Charter students did not follow the mandate and attempted to join their classes. Staff asked them to leave campus, but they reportedly refused and proceeded to stage a sit-in directly behind the school's designated PCR screening area. Authorities were called in an effort to 'help alleviate the disruption.'" The school's statement did not help their case as far as I am concerned. 
If that's not bad enough, the state of California is going to take this policy statewide. According to Newsweek, the "Keep Schools Open and Safe Act" would force students to get a Covid-19 shot because it would be added to the state's vaccination list. This act does not allow for any personal belief exemptions. I'm sure if it passes there will be lawsuits, but a lot of the damage will be done before the courts can rule on it. 
Sadly, these things are happening to our children all over the United States. California is just the most extreme example. When I read stories like these, it reminds me how blessed we are to live in Lubbock, Texas where the school is fighting the federal government to keep it from forcing vaccinations and masks on our pre-school teachers. Lubbock ISD has also done what they can to keep schools open so kids can get in-school learning.
We need to thank our teachers and administrators for what they have had to put up with this year. We are so blessed to live in Lubbock Texas. 
10 Highest Appreciating Neighborhoods in Lubbock Since 2000
Here are the 10 highest appreciating neighborhoods in Lubbock since 2000, according to
Neighborhood Scout
.
9 Things You Shouldn't Say in Lubbock
More From News/Talk 95.1 & 790 KFYO