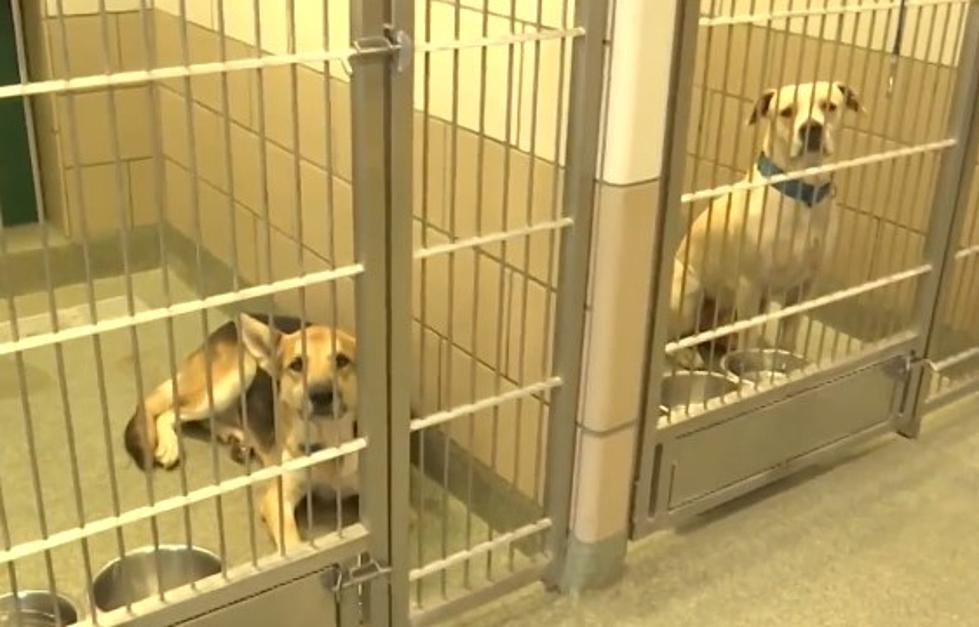 Lubbock Animal Shelter Limiting Stray Intake; Promoting Adoptions
Image courtesy of KAMC News and EverythingLubbock.com
Enter your number to get our free mobile app
The Lubbock Animal Shelter is limiting their stray intake to try and prevent overcrowding during the COVID-19 pandemic, while also promoting adoptions.
Lubbock Animal Shelter Director Steven Greene spoke with KAMC News to remind the public that overcrowding can lead to the spread of disease and increased aggression among animals. Greene says that as of August 4, 2020, the shelter is almost at full capacity and is not allowing people to drop off any animal they want to.
The shelter is limiting drop-offs to appointment-only visits due to COVID-19 and right now those appointments are backed up for the next 2 weeks. For dog owners who cannot keep their dogs for any reason, a $30 owner surrender fee still applies as does a $50 surrender fee for all dog owners outside Lubbock city limits.
To help make room at the shelter, the LAS is participating in the "Clear the Shelter" adoption initiative. They'll be hosting an adoption event on August 29, 2020, where all adoption fees will be waived. Normally, the standard adoption fee is $30 and a GPS microchip is $5.
Renee Raven writes at KFMX.com that the LAS will also be waiving all adoption fees for all pit bull adoptions during the month of August in 2020. Raven also discusses why pit bulls are a misunderstood breed and highlights several pit bulls currently available for adoption at the Lubbock Animal Shelter.
Check out these 50 fascinating facts about dogs:
More From News/Talk 95.1 & 790 KFYO