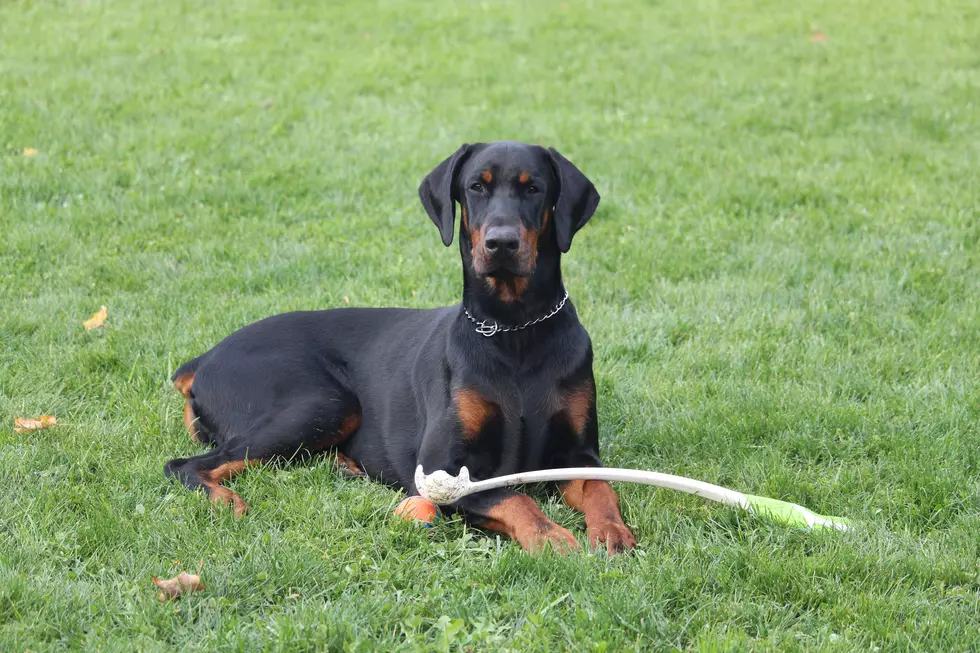 Looking to Get a Doberman? Consider Adopting from This Texas Rescue
Photo by Laith Abushaar on Unsplash
One of the many misunderstandings people have about animal rescue is that they can't find purebred dogs to adopt. When in reality, there are so many pure-bred dogs that end up in shelters, just like mixed breeds do.
Keep in mind that mixed breeds actually tend to be healthier and less likely to develop inherited disorders, but I understand the desire for a certain instinct (like herding or hunting) or liking the look that comes with purebred dogs.
If you have your heart set on a certain breed of dog but don't have access to a reputable and ethical breeder near you, don't forget to check the rescues and shelters in your area. There are several breed-focused rescues in the state of Texas including greyhounds, dachshunds, border collies, hounds, and more. I am a huge advocate for adoption over breeding, and these rescues are great options for those looking for a purebred dog.
Today, I want to focus on the Doberman Rescue of North Texas. I've been following this rescue on TikTok for a while now, and they have so many amazing dogs in need of a good home. Not only are dobermans a highly misunderstood breed, but they tend to be mistreated just pit bulls, rottweilers, and other falsely accused 'aggressive' breeds.
Dobermans are smart, loyal, and goofy companions that can make a great pet. They can be great with children, extremely affectionate, and deserve a good home just as much as any other breed.
The North Texas rescue currently have over 20 dobermans available to adopt at their rescue located in Grand Prairie, TX. You can take a look at all of their available dogs on their official website, or you can find videos of the pups on their TikTok account.
National Pit Bull Awareness Month: 25 Pit Bulls Available for Adoption in Lubbock
October is National Pit Bull Awareness Month, so why not add one of these sweet Lubbock pitties to your family?
10 Amazon Products to Keep Your Pet Cozy this Fall
These are ten products you can buy on Amazon that will keep your pet cozy this fall.
5 Fun Fall Date Ideas for Lubbock Couples
these are five date ideas that are perfect for Lubbock couples this fall.
More From News/Talk 95.1 & 790 KFYO