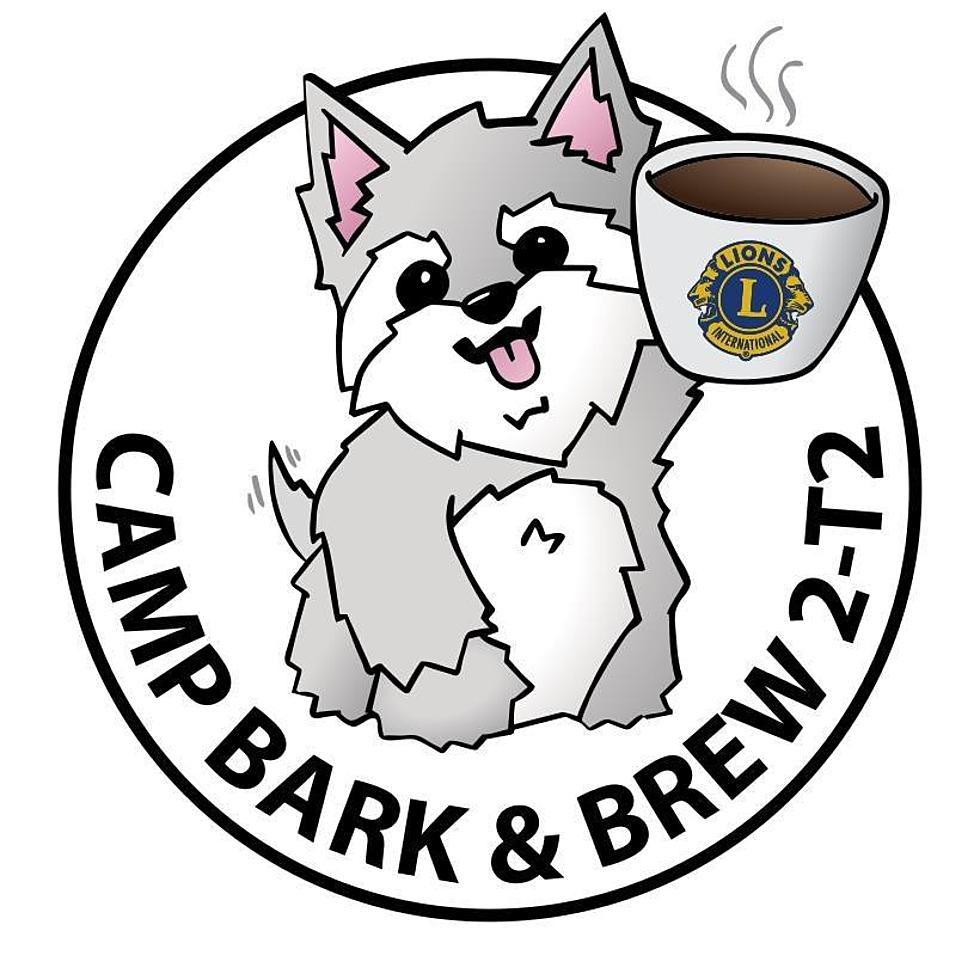 Lions Club KidsFish Is Saturday, Bark And Brew Is Sunday
Camp Bark and Brew
Leash up your dog and get ready for a good time this weekend.
Coming up Sunday, April 24th is the Lions Club Bark and Brew. The event will return to Two Docs Sunday afternoon from 1 to 5 p.m.
So what's the deal here? It's a pet-friendly event with hot coffee, cold beer and awesome dogs. The layout and event are actually rather extensive. They'll have pet races, adoptions, a pet parade, a kid's area, vendors and a lot more.
Let's talk about one of those "a lot more." This is the Lions Club hosting the event, so vision screening is always a part of the things the Lions do. Proceeds will benefit various vision programs. We have communicated with the official Bark and Brew spokesdog Jack, and he says it'll be a good time.
This is actually a busy weekend for the Lions, because the day before, on Saturday, April 23rd, they'll be hosting their KidsFish event at Mackenzie Park. They're planning on stocking the lake with channel catfish to increase the chances of success (you can catch all you want and keep up to five). They'll have prizes for the biggest, smallest and most fish caught, and you don't need a fishing license to participate in this event.
Fishing poles can be borrowed at the event and bait will be provided. It pretty much sounds like kids just need to show up and fish. If you'd like more info, you can find that at the KidsFish Lubbock website.
If you've been involved with this event before, you are reminded that it is moving from Maxey to Mackenzie Park. This event is free and is open to all kids under 17 years of age.
24 Lubbock Restaurants That Locals Totally Crave
Looking for a must-try restaurant in Lubbock? You've come to the right place.
55 Times Lubbock Was Mentioned in TV Shows, Movies, Songs & More
Here's a bunch of times the Hub City was mentioned in TV shows, movies and songs.
More From News/Talk 95.1 & 790 KFYO