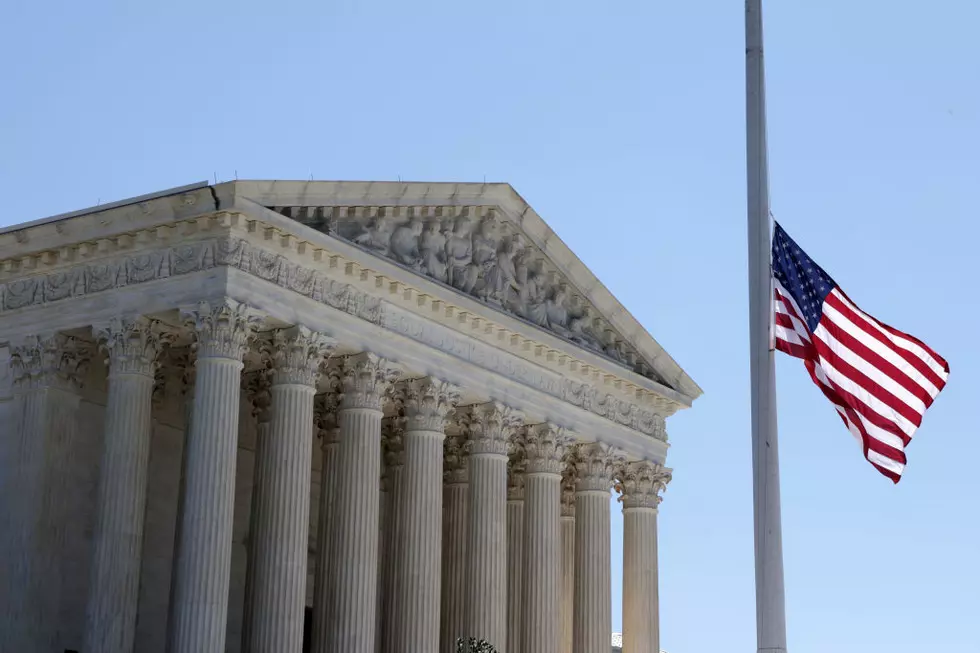 Is the Fetal Heartbeat Law in Texas Constitutional? Texas Tech Law School to Discuss
Getty Images
During the last legislative session in Texas, lawmakers passed Senate Bill 8, the Fetal Heartbeat Bill, and Governor Greg Abbott signed the bill into law. But is the law constitutional? Eventually, that will be decided by the courts, but before that happens Texas Tech's School of Law will host a Point/Counterpoint Discussion on the law and they will be joined a guest.
Texas State Senator Bryan Hughes will be participating in the Point/Counterpoint Discussion on Wednesday, November 10th. Hughes will be the featured guest to discuss the bill and how it should hold up in court. He will be joined by Texas Tech School of Law professors Rick Rosen and Cassie Christopher.
There's been a lot of attention paid to Senate Bill 8 since it was signed into law. The United States Supreme Court did not block the law from being signed into law as opponents had hoped. However, the Supreme Court last week questioned the State of Texas over how the law is enforced and who has standing to bring lawsuits.
According to the Texas Tribune, two of the conservative justices questioned the so-called loophole of enforcement:
Texas' law, which blocks abortions at about six weeks into a pregnancy, has been successful in suspending most constitutionally protected abortions in the state by using a unique tactic: forbidding state officials from enforcing SB 8 and instead relying on private citizens to sue those who violate it. Typically, in suits aiming to overturn laws considered unconstitutional, courts don't block the laws themselves — they block their enforcement. Since SB 8 is not enforced by any state officials, opponents seeking to block it have struggled to narrow their focus and name the right defendants.
Texas State Senator Bryan Hughes was the author of the bill and has appeared in the media several times to defend the bill.
The Point/Counterpoint Discussion takes place Wednesday, November 10th at noon inside the Lanier Auditorium at the Texas Tech University School of Law at 3311 18th Street.
Can You Guess These Towns From Their Satellite Photos?
I'm always down for a good brain challenge. This one however got the best of me.
It's always a fun time looking up address or cities and seeing them from a satellite point of view. You start pointing out landmarks and things you recognize.
One thing you don't account for however is something looking bigger or smaller than you seemed to think it was. So we started grabbing a bunch of these satellite pictures of cities and towns around Amarillo.
As we looked at them, we thought to ourselves, "how fun would this be to actually have to GUESS what these places are?". So away we went.
Go ahead and try to see how many you can guess correctly!
Ten Reasons We Feel Sorry For People Who Aren't From Texas
Six Reasons Why Texans Are the Most Polite
Texans have a unique set of manners. In fact, in some recent studies Texans have been called some of the politest people in the nation.
Here are some of the best examples of good Texas manners.
More From News/Talk 95.1 & 790 KFYO