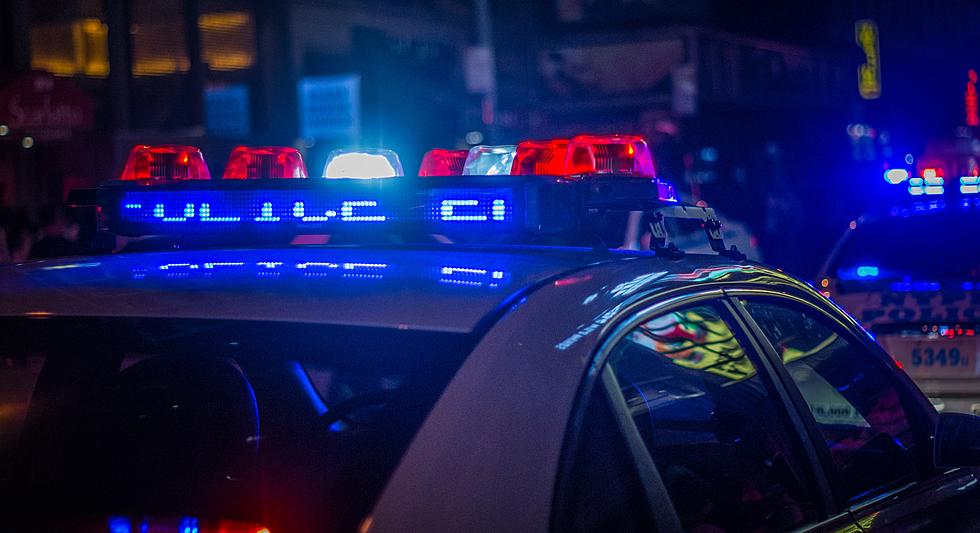 We've all seen instances of road rage, but this one actually has a happy ending. How is that possible? Dear reader, let me tell you a tale.
This past week, I've been in the process of moving my wife and her kids from Oregon to Lubbock. After some delays, we finally hit the road on Thursday for the long drive to the Hub City. We didn't get more than a couple of hours down the road when we got a firsthand reason why getting out of Oregon was a great idea.
We were driving south on Interstate 5 when I noticed a truck coming up fast behind us. Before I could get over to the right, the truck honked at us, which only irritated me. Once I was able to move over, the truck pulled alongside us and shared some choice words out the window, as well as a certain solo-finger salute. I replied in kind, and saw the passenger hurl what appeared to be a beer can at our car. It hit the rear door, and the truck sped off.
My wife and I got the license plate of the truck and decided that at the minimum, the passenger was guilty of littering (this was a very granola state, after all). We then proceeded to report the incident to the Oregon Highway Patrol. She described the vehicle to the dispatcher, who said she would pass it along to an officer.
After a couple of minutes, we got a call back from an Oregon Highway Patrolman who asked for some more info. He then stated that he was waiting for the truck to come through, and if they did, he would "get 'em."
We stopped for a quick lunch at In-n-Out Burger and came to the area where the officer said he would be waiting for the perp. Suddenly, my wife noticed flashing lights on the shoulder ahead, and we were stunned to not only see that the officer had indeed stopped the truck, but had the passenger in handcuffs. Whoa! They were going to jail.
REDEMPTION IS FOUND! I honked the horn as we whizzed past, satisfied that justice was being served.
Now, we have no way of knowing what exactly they were being arrested for. Obviously, littering and reckless endangerment were on the table, but our conversation afterwards speculated on the fact that the occupants of the truck had open containers -- and perhaps even open warrants. Either way, their road rage ultimately was their undoing.
Let this be a lesson: don't be an ass behind the wheel, and I won't have to call the po-po on you.
10 Things You Learn When You Move to Texas
Here are 10 things you will learn about Texas if you move here from another state.
LOOK: See the iconic cars that debuted the year you were born
How Many in America: From Guns to Ghost Towns
Can you take a guess as to how many public schools are in the U.S.? Do you have any clue as to how many billionaires might be residing there? Read on to find out—and learn a thing or two about each of these selection's cultural significance and legacy along the way.
READ ON: See the States Where People Live the Longest
Read on to learn the average life expectancy in each state.
More From News/Talk 95.1 & 790 KFYO