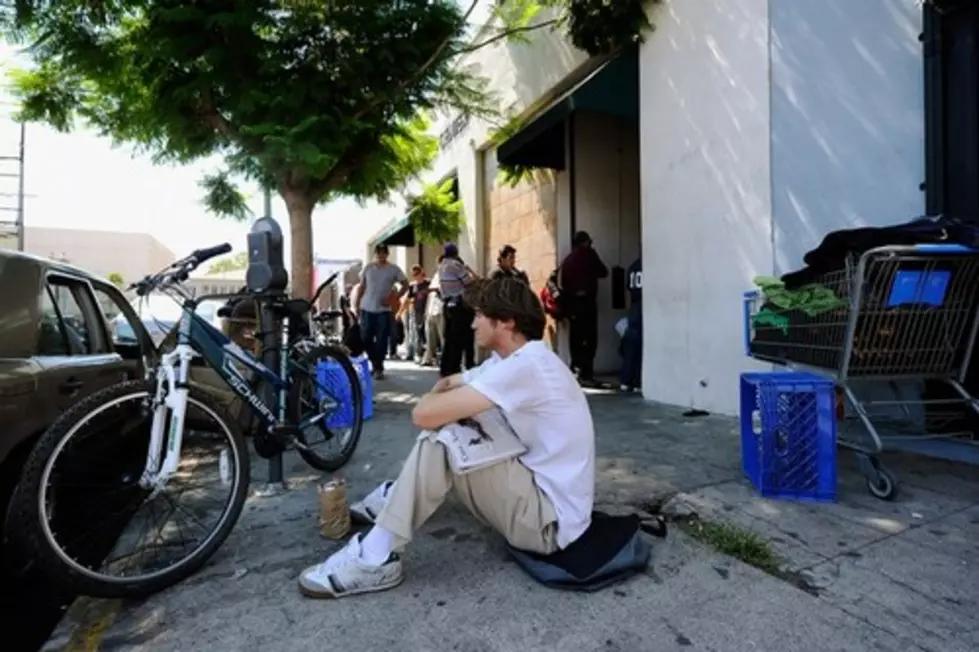 Has the War on Poverty Been Successful? [POLL]
Kevork Djansezian, Getty Images
The so-called War on Poverty has been around for 50 years in the United States. This week it's been the focus of some debate on whether it's been successful or not. According to FOX News:
Five decades later, the war is far from won, and Uncle Sam is nowhere near resting. Back in 1964, 36 million Americans lived in poverty; today it's close to 47 million. Of course, the U.S. population has grown dramatically over the last 50 years, and the percentage of Americans in poverty has declined in that time span, from 19 percent to 15 percent.

Still, that's higher than at any point in the first decade of this millennium, when George W. Bush was president, and far from the record low of 11.1 percent achieved under President Nixon in 1973.

What's more, the percentage of children living in poverty is essentially unchanged since 1964, and by some estimates, Uncle Sam has spent $15 trillion on anti-poverty programs over the last five decades. Indeed, as a percentage of federal outlays, such spending has soared by 286 percent since LBJ's day.
In your opinion, has the War on Poverty been successful? Let us know in today's KFYO Poll of the Day.
More From News/Talk 95.1 & 790 KFYO