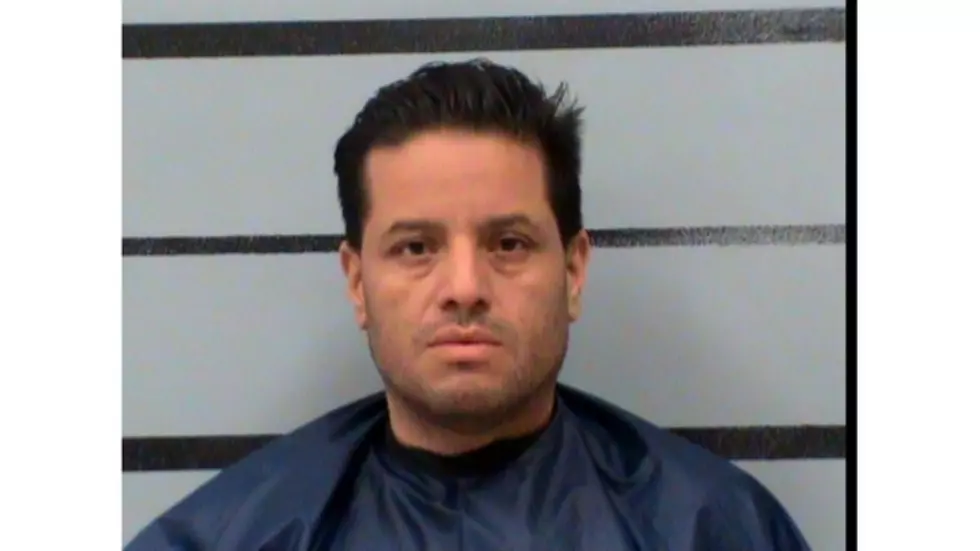 Guatemalan Man Pleads Guilty to Robbing Bank With Pipe Bomb
Eddie Estuardo Galindo-Mendez (Lubbock County Sheriff's Office)
A Guatemalan man has admitted to robbing a Happy State Bank in Lubbock with a pipe bomb, an incident that occurred in November 2017.
Forty-four-year-old Eddie Estuardo Galindo-Mendez pleaded guilty to bank robbery through the threatened use of a pipe bomb.
According to the guilty plea agreement, on November 20th, 2017, Galindo-Mendez entered a Happy State Bank around 3 p.m. and handed a note to the teller that said: "There is a bomb, it is activated, don't push the button, no bait money, no ink." The teller then gave him money.
Earlier that same day, the Texas Tech Police Department responded for reports of a suspicious package at Talkington Hall.
Police found a gray Ford F-150 with its gas tank lid open and there were galvanized pipes with caps on both ends and duct tape around them hanging from the gas tank lid by a string. There was also a cell phone on the pipes with wires going from the phone to the pipes. The Lubbock County Sheriff's Office Bomb Squad determined the bomb was a dud.
Galindo-Mendez faces a maximum statutory penalty of up to 20 years in prison and a $250,000 fine. He will be sentenced at a later date.
More From News/Talk 95.1 & 790 KFYO