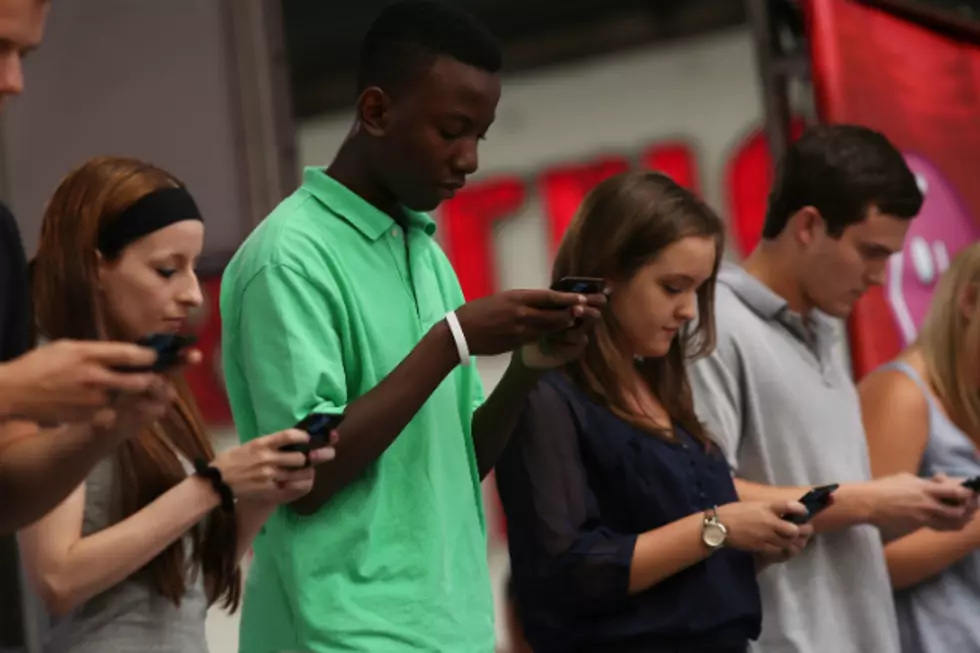 Geek Girl Report: Building The Perfect Smartphone – The Ins And Outs Of Phonebloks
Spencer Platt, Getty Images
A while back, I talked about the ins and outs of building a computer, and explained that one of the best parts of having a PC is its high customization. By simply swapping out a few components, you can go from a simple home office to a souped-up gaming machine with little effort. But what if you could do the same thing with your smartphone? What if, just by swapping out individual parts, you could go from a high powered camera phone to a sleek and speedy web browsing phone in a snap? That's the idea behind Phonebloks: a completely customizable smartphone you can build yourself.
Phonebloks is a modular smartphone concept, created by Dutch designer Dave Hakkens. Phonebloks is not the first idea for a modular phone, but it's certainly the most talked-about one in recent years. When it first appeared on the scene last year, it garnered a lot of coverage from major news outlets like Forbes, CNN and Yahoo! News. It also garnered a lot of support from the public, boasting an impressive presence of social media and over 950,000 supporters on the crowd speaking platform Thunderclap as of last month.
The concept of Phonebloks is very similar to the idea of building your own PC: you decide what goes into your phone. The phone will consist of one main board, which includes the screen, and a number of smaller, individual components, or blocks. The blocks are designed to easily snap on and off the phone, like Legos, and each block is responsible for a different function of the phone, such as Bluetooth, wi-fi, and the camera.
For example, say you want a better camera on your phone. Instead of going out and purchasing an entirely new phone, you can just purchase a new camera block and simply swap out the old one, easy as that. The end result is a smartphone that is not only completely customizable, but will in theory last you much longer than your standard smartphone.
As I've already explained, Phonebloks is not only highly customizable, it's also designed to last longer. And there's a big reason for this. One of the major motivations behind Phonebloks was to create a phone that would reduce the amount of electronic waste, or E-waste. The idea is by switching out individual components that become obsolete or broken, as opposed to buying a brand new phone altogether, will cut down on the amount of cell phones and E-waste that end up in landfills. I hesitate to call the phone "environmentally friendly," but the idea of just switching out the bad parts instead of switching out the entire phone is definitely appealing.
As is the case with a lot of these Kickstarter projects, there are many questions and issues surrounding Phonebloks. And one of the biggest issues is the cost. In order to successfully implement the idea, it will require a lot of money to construct the phone and all its individual blocks. And although the concept does have a few manufacturers backing it now, if nobody else makes blocks for the phone, there will be a very limited number of blocks to choose from, making the "open-source" idea kind of irrelevant.
Another big issue the project faces is the technical implementation of the phone itself. Think about it: whereas your regular smartphone has all of its components inside the case itself, Phonebloks will have all of its components on the outside, externally attached to a single board. This substantially increases the risk of pieces being damaged or falling off the phone if you're not careful with it. However, I think a simple phone case could remedy this problem easily.
When will it hit the market?
Right now, the prototype is still being developed. But if all goes well, it may be hitting shelves as soon as 2015. As of last year, Motorola Mobility and its parent company Google have shown a great interest in the project, and has teamed up with Phonebloks to develop "Project Ara," an entire series of open-source, highly customizable modular phones. The first Developer's Conference for Project Ara will be held next month, so we can expect to hear plenty more about Phonebloks in the months to come.
Be sure and check out The Geek Girl Report every Tuesday morning, only on KFYO.com. And be sure to follow me on Twitter as well: @ArielWalden214.
More From News/Talk 95.1 & 790 KFYO