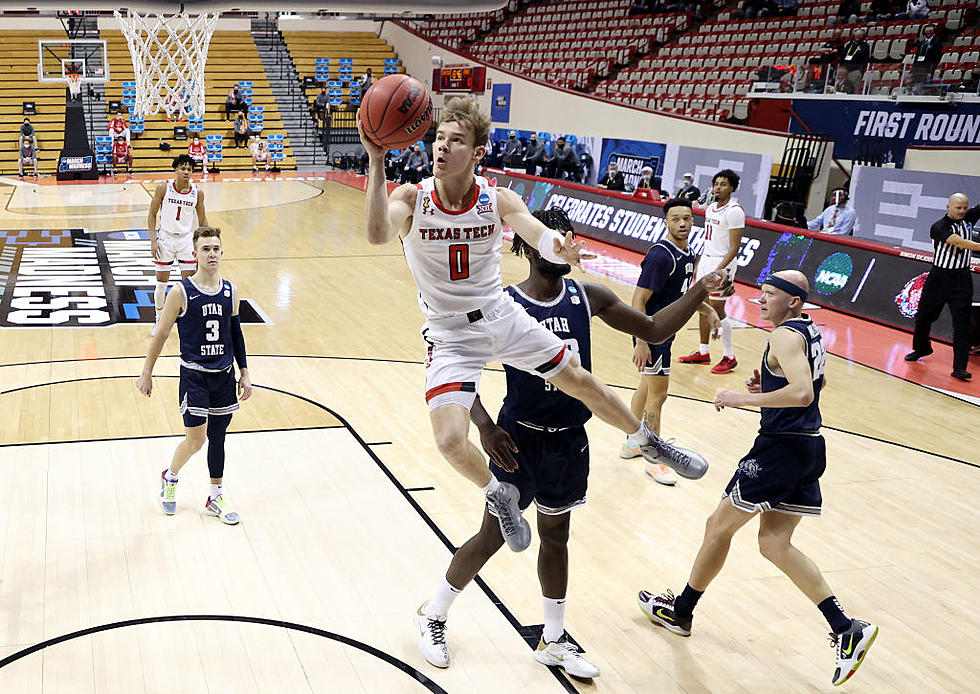 Four Former Red Raiders In NBA Summer League Action
(Photo by Stacy Revere/Getty Images
The Red Raiders basketball program has flourished at the collegiate level in the last 8 years making the tournament four times with a fifth potential bid getting canceled in 2020. That success on the court for the Red Raiders has led to improved recruiting, a brand new facility, and more faces in the NBA.
Jarrett Culver is entering his third season with the Minnesota Timberwolves and four Red Raiders are trying to make NBA rosters through the Summer League.
Mac McClung was in action last night after going undrafted in this year's NBA draft and signing as a free agent with the Los Angeles Lakers.
McClung had six points in 14 minutes and also had this beautiful steal and finish that's right out of his Texas Tech playbook with the sweet up and under reverse layup finish after he felt the heat coming from behind.
Also in action is Matt Mooney who was also in action last night with the Utah Jazz Summer League squad. Mooney gets to the rack off the dribble and had a solid finish to get the bucket. Mooney finished the game with 17 minutes, six points, and a couple of rebounds and assists.
Next up, Tariq Owen's who just had a showing in The Basketball Tournament is back in action in the NBA. This time with the Dallas Mavericks who are set to debut at the Summer League in Las Vegas on Monday, August 9th.
And last but not least, Jahmi'us Ramsey enters his second season with the Sacramento Kings after getting drafted by the organization last year. The Ramsey hype is picking up in Sacramento fan circles, but he, unfortunately, has not made his summer league debut yet after an ankle injury in practice.
You can keep up with these Red Raiders in the NBA Summer League here.
Bonus! Jarrett Culver's Brother, JJ Culver, will get a shot with the Timberwolves Summer League team. JJ once scored 100 points in a single game during his collegiate career.
Meet Your 2021-22 Texas Tech Red Raiders Basketball Team, So Far.
The roster isn't done yet, but here's where Mark Adams and the gang are right now.
Throwback: See Texas Tech in 1947
More From News/Talk 95.1 & 790 KFYO