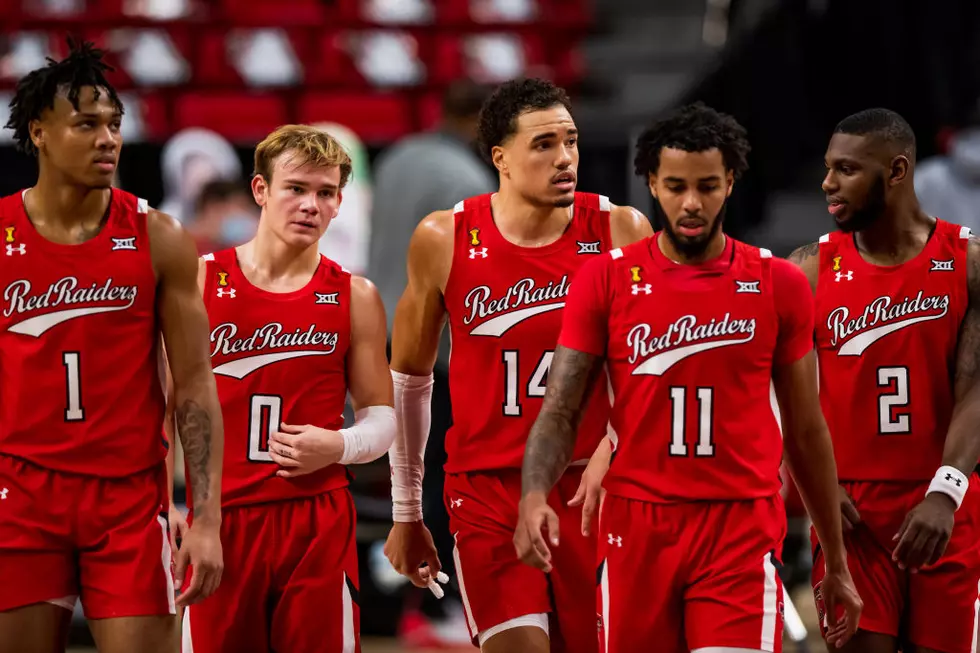 Everyone Makes Same Joke After Texas Tech's Tournament Seeding
John E. Moore III/Getty Images
The Red Raiders will open the NCAA Tournament against the Utah State Aggies as the six seed in the South Region. Elsewhere in the South Region, the one seed Baylor, two seed Ohio State, three seed Arkansas and four seed Purdue. Villanova is the five seed, you can see the entire region below.
If you were watching the selection show and Saw Texas Tech pop up as the six seed across from the 11 seed Utah State Aggies and made a joke about Matt Wells. You aren't alone.
The National college football accounts were doing it:
And so was everyone else:
You know I wasn't passing up the opportunity:
People were immediately tired of the joke.
If you aren't privy to the connection to Texas Tech's head football coach Matt Wells and Utah State then here's the short version. Matt Wells went to Utah State, played for them and then was an assistant and head coach for the university for several seasons. Get it? It's where he was vs where he is now. It's hilarious.
Matt Wells obviously made the connection too, and he responded implying he'd be rooting for Chris Beard and the Red Raiders.
The Red Raiders were very excited to get the six seed cheering in a private room at 4ore Golf.
Betting lines have already dropped for the contest with the Red Raiders opening as 4.5 point favorites against the Mountain West team who went 20-8 this season and was widely thought of as a bubble team heading into the selection show. They average 73.3 points per game while only allowing 62.3 points per game.
The 8 Best Wins in the United Supermarkets Arena During the Chris Beard Era
More From News/Talk 95.1 & 790 KFYO