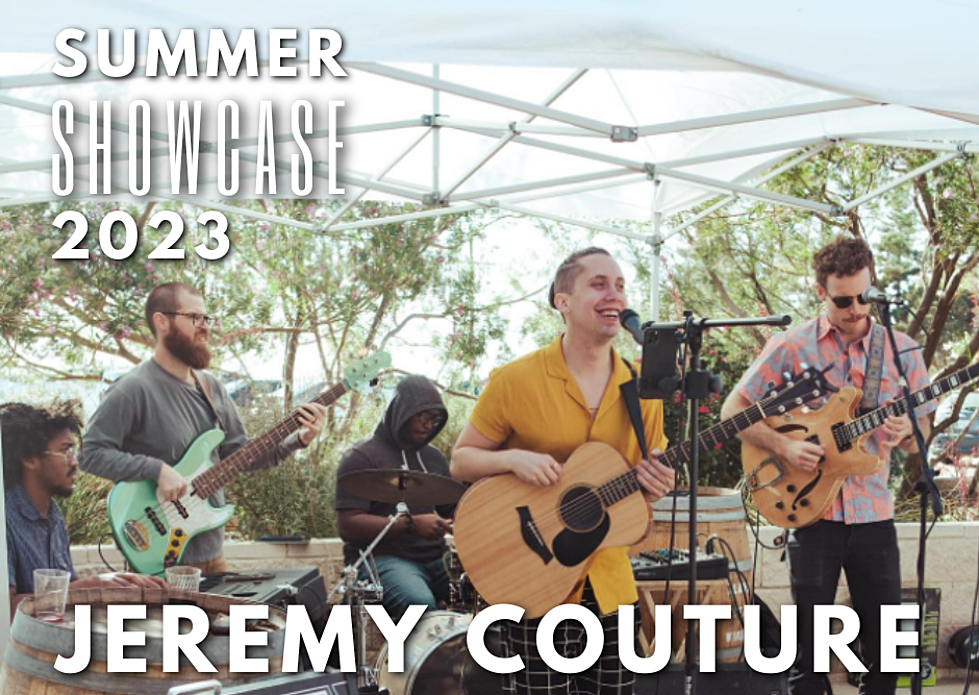 Enjoy the First Week of Summer at the Buddy Holly Summer Showcase
Jeremy Couture, Buddy Holly Center
It's officially summer which means the Buddy Holly Center Summer Showcase is really in the season of those lazy Thursday afternoons when you get off work from a long day and need a pick me up. This week a local native of Lubbock will be performing and showing off his amazing talent and skills, Jeremy Couture.
A Little Backstory
Jeremy was born in Lubbock, went to Monterrey, and graduated from Texas Tech University in 2016 with his Bachelor's in Music Performance, specifically cello performance. Jeremy is a true son of Lubbock and placed second in the LHUCA and Park East Battle of the Bands competitions along with becoming a finalist in the Blue Light Live Competition. Aside from being a musician Jeremy also danced in the local production of The Nutcracker with Ballet of Lubbock, teaches cello within LISD and privately, and is the President and Founder of Lubbock Live: Festival for the Arts. He is busy!
A Musical Journey
Like I do with every featured artist I had to listen to Jeremy's music and it was the most calming sound experience, almost like laying in a hammock but for me ears. Jeremy's sound made me feel like I was in my favorite part of the year when Summer kisses Fall, meaning when the sun is warm but the wind has a slight chill to it. It was also like a walk into an open field with tall grass that gently touches your legs as you walk by as you try to get to the giant tree planted in the middle that was there before you were alive and will be there way after.
The Details
Jeremy Couture will play from 5:30 to 7:30 p.m. on Thursday, June 22, 2023 at the Buddy Holly Summer Showcase, located in the Meadows Courtyard at the Buddy Holly Center. Chairs, picnic blankets, pets, outside food and beverages are not allowed but Llano Cubano food truck will be there selling food and drinks. Admission is free to the public and there will be plenty of activities for kids. Jeremy Couture and his music can be found on YouTube, social media, and also his booking information for any gigs can be found on his website.
13 Reasons Why a Barbecue is NOT the Same as a Cookout
Let's settle the debate that a barbecue is NOT the same as a cookout.
Peyton Manning's Chicken Parm Sandwich Recipe
Peyton Manning has a recipe for the 'perfect' chicken parmesan sandwich, which he made famous in those Nationwide commercials.
Exes Described as Sandwiches
More From News/Talk 95.1 & 790 KFYO