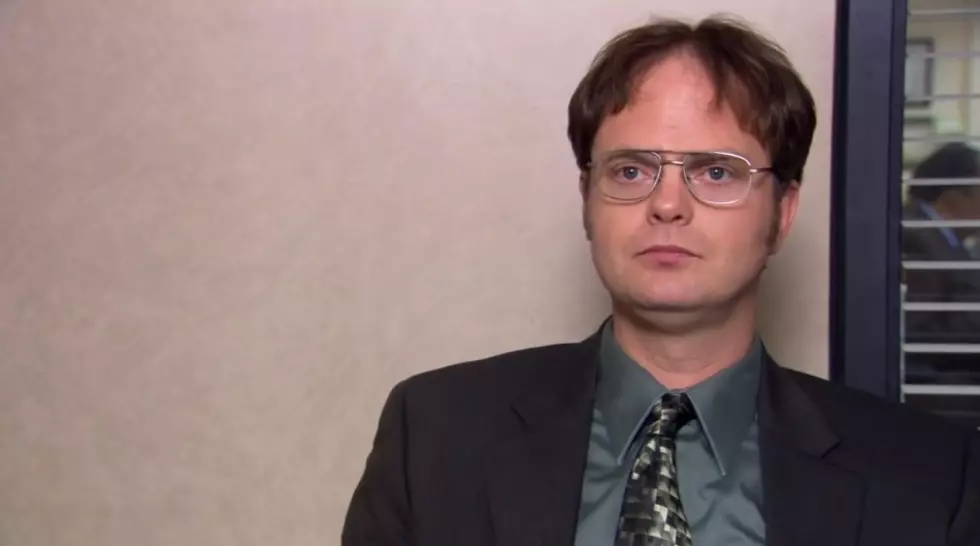 Dwight Schrute Is Rooting for Texas Tech in the NCAA Tournament
The Office via YouTube
If you've never seen The Office, Dwight Schrute is played by Rainn Wilson. While I'm sure Wilson has had a ton of great roles (Super and the short-lived Backstrom come to mind), he'll always be known as Dwight K. Schrute, paper salesman and the hero of the titular office.
Wilson previously crossed paths with Texas Tech when Red Raider linebacker Jordyn Brooks was drafted by his beloved Seattle Seahawks. Now, Wilson is back on the Red Raiders' radar because he's a big Mac McClung fan.
Wilson said on Twitter: "I'm a huge Mac McClung fan," citing that his fandom comes from McClung's YouTube stardom after dominating in high school.
The former The Office star then congratulated Texas Tech men's basketball on their terrific first-round win against Utah State in the 2021 NCAA Tournament:
Now that that bit of information is out of the way, I'd like to take a minute to say that Dwight Schrute is the main character of The Office, and that the Jim and Pam storyline is painfully overrated and contrite. Also, Dwight is clearly the better man in the Jim and Dwight storyline. Jim is actually a bully who's unimpressed with his own standing, so he had to go after someone who enjoyed where they were in life.
This YouTube video shows that Dwight truly is the character that grows the most and completes The Hero's Journey. Obviously, Michael Scott would be the character, but he left early, thus disqualifying himself.
Thank you for coming to my Ted Talk on Dwight Schrute.
Wreck 'Em, Tech.
Chris Beard Neck Tattoo Ideas
Texas Tech beats Utah State in Round one of NCAA Tournament.
A Brief History of Texas Tech Men's Basketball in the NCAA Tournament
More From News/Talk 95.1 & 790 KFYO