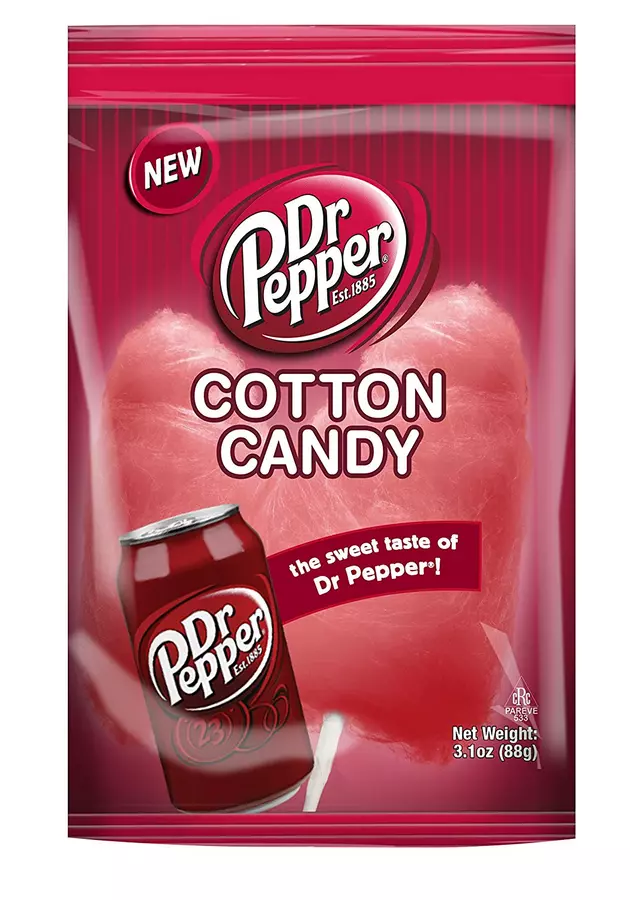 Dr Pepper Cotton Candy Is a Thing, But Do We Need It?
Credit: Amazon.com
Someone out there thought this might be a good idea, so why not try it and see what happens.
Dr Pepper-Snapple has licensed the name and flavor to Taste of Nature, and they claim it tastes just like the real thing.
We know that people's tastes in drinks can fluctuate as often as their ever-changing moods," says Scott Samet, president of Taste of Nature. "With the launch of this great brand in cotton candy, consumers can now enjoy classic Dr Pepper flavor in a whole new way.
I know that folks in Lubbock love their Dr Peppers, but do they really want it in cotton candy form? I'm not so sure.
Over the years, there have been other candies and even gum that had Dr Pepper flavoring in them, including Jelly Belly Jelly Beans.
Local stores should be carrying it since it has had a nationwide roll out.
I don't know about you, but the taste of Dr Pepper is best ice cold and bubbling, not warm and flat.
But hey that is just my opinion, what do you think of this product? Let us know in the comments.
More From News/Talk 95.1 & 790 KFYO