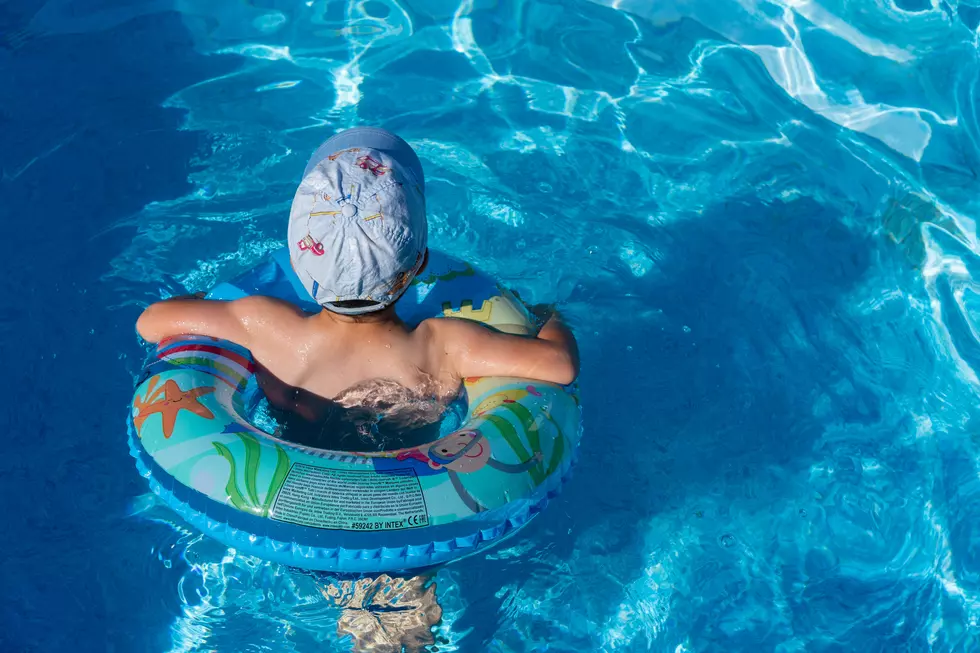 Don't Let Summer Float by Without Diving Into This Lubbock Class
Photo by Alexandr Podvalny on Unsplash
Thanks to the extreme heat of summer, Texans love to flock to water sources around the state in an attempt to stay cool. That isn't difficult since Texas has approximately 7,000 lakes and almost 200,000 miles of streams. We also have over 350 miles of open shoreline along the Gulf Coast and pools are a staple in people's backyards and neighborhoods.
While these are all a wonderful reprieve from triple-digit heat, these geographical features should be extremely concerning to the parents of kids who don't know how to swim. Drowning can happen in as little as 20 to 60 seconds and it never discriminates. So far this year, 15 kids have tragically died by drowning in Texas alone, with 14 of them being between the ages of one and four.
As of 2010, the American Academy of Pediatrics has changed their recommendations, noting that children should start learning this life saving skill as early as the age of one. However, some programs offer classes to kids as young as six months of age. While you may be thinking "drowning isn't a risk for us," two of the deaths mentioned above happened in a bathtub.
Saturday, May 21st is National Learn to Swim Day, and I want to urge parents to consider enrolling their kids in lessons this summer.
Swimming is an extremely underrated danger and yet is the leading cause of injury-related deaths in children under the age of four. Research shows that "participation in formal swimming lessons was associated with an 88 percent reduction in the risk of drowning in the 1-to-4-year-old children." This activity not only makes kids better equipped to save their own lives, but also helps build muscles, aids in reaching milestones sooner and can improve lung function, giving them a leg up when they develop respiratory illnesses.
Infant Aquatics of Lubbock offers an array of programs for kids ranging from six months to six years of age and beyond. These include survival swim lessons all the way up to learning the various strokes. Owner and Certified Infant Aquatic Instructor Jordan Dunlap states that "each level teaches them something different, building on their previous skills." For those who have enrolled their kids in swim lessons in the past, she want to remind parents that maintenance is key to a child's safety around water.
"Whenever they have growth spurts, it changes their center of gravity. That affects them most in the water," she said. This is why she offers refresher courses that lead into group activities and more advanced lessons. Just like any other sport, swimming requires practice and repetition in order to preserve the skill. Additionally, the impact of swimming lessons goes far beyond a child's time in the water.
"It helps them all around -- it builds emotional and cognitive skills and it aids in motor development. We're teaching them to overcome their fears and to believe in themselves and that they're not too little to do these big things," Dunlap stated. "Then, when they get to groups, they get to build friendships. They also get to learn water etiquette. You have to take turns, we can't push each other in the water, if we're sitting on the ledge, you got to keep your hands to yourself whenever you're all in the water together."
Help your kids stay cool, active and engaged this summer and sign them up for swimming. Just make sure to reach out quickly, as spots fill up very quickly. The good news is that Infant Aquatics is open year round to allow your kids to always stay on top of these skills.
More information on classes can be found at Infant Aquatics of Lubbock's website or you can call them at: (806) 412-4727.
Follow These 10 Tips to Keep Your Kid's Skin Sun Safe
Here's how to make sure your kids' skin is protected in Texas' scorching summer heat.
The City of Lubbock's 4 Municipal Swimming Pools
Here's where you can cool off for a low price in the summer.
Simple Snack & Meal Ideas to Keep Your Kids Hydrated on Triple Digit Days
All of these delicious foods are at least 70% water! Including them in your kid's diet is an easy way to help prevent them from becoming dehydrated!
More From News/Talk 95.1 & 790 KFYO