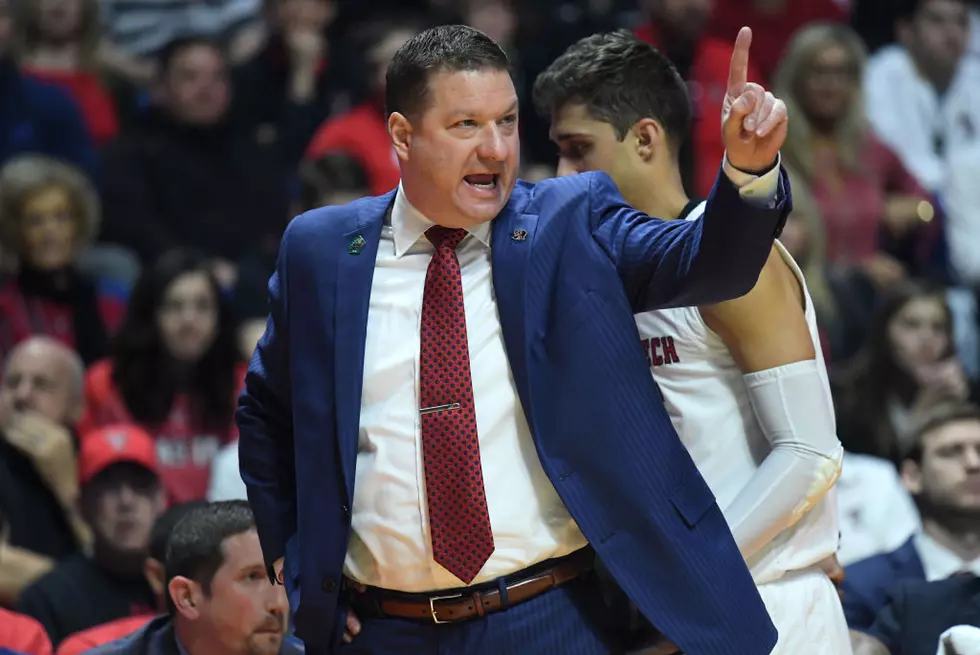 Dear Mark Cuban: The Dallas Mavericks Should Hire Chris Beard
Getty Images
Dear Mark Cuban, You should interview one man and one man only for the Dallas Mavericks opening. You know the opening of head coach?  If you hadn't seen Mark, Rick Carlilse just quit on you after 13 seasons. Woj tweeted about it.
Anyways, that man is Chris Beard.
Stay with me here. His nobody-move motion offense would improve greatly with wider lanes and no defense like they have in the NBA. Beard's also had enormous success in the state of Texas already with his five-year run at Texas Tech. Now, he's recruited a solid class of transfers to the Longhorns, but imagine what he could do in free agency!
Mark Cuban could meet Chris Beard at the McDonald's in Round Rock, but I'm sure a man of means like Cuban would be able to fly directly into Austin. It's not like he's sneaking around or anything.
Beard has always had ideas of being on the biggest stage and there's no stage bigger than the NBA in the basketball world. Beard's also had some success in the AAC, the home of the Mavs, beating Florida there in Chris Beard's first tournament run at Texas Tech.
Chris Beard's late-game management would be perfect in the NBA as well. Love it or hate it, Beard believes in never drawing up plays and letting the players be players. Who better than to coach one of the best players in the NBA than one of college basketball's best player's coach.
Beard has also proved he has no problem leaving a contract so the Longhorn deal won't be a problem to get out of!
It's a match made in heaven. If you don't want to hire a college coach, I understand the reservations, I have another name for you that would be even better. A man who played in the NBA for several seasons, has spent a decade honing his craft on NBA benches as an assistant, and has been talked about highly by every owner who's interviewed him in the last several years.
If you don't hire him, somebody else will.
13 Exciting Shows Coming to Lubbock's Buddy Holly Hall
More From News/Talk 95.1 & 790 KFYO