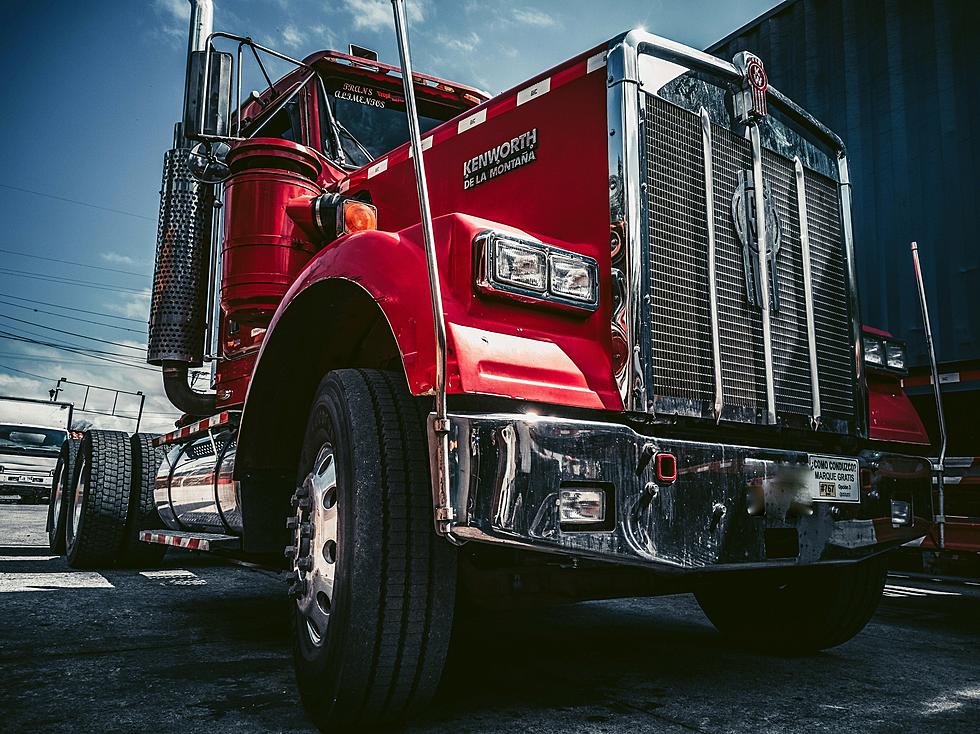 Dallas Commuters Try to Help After Big Rig Bursts Into Flames
Getty Images
An accident involving a trucker hauling a trailer occurred near Dallas, Texas on Tuesday, September 19th.
The accident happened when a big rig trailer drove off an over pass on U.S. 75 near Stacy Road just outside of Dallas. The truck landed on a service road beneath the overpass and flipped mid air while bursting into flames, stunning commuters just a few feet away.
Many people abandoned their vehicles to try to help anyway they could, with many rushing to help the driver. Emergency crews were called to the scene and discovered the big rig engulfed in flames with witnesses who tried to help. However, they said that the fire radiated such intensity that it made it nearly impossible to approach. Police did report that the truck, which was hauling a trailer, collided with a car that was driving right in front of it.
The trailer that was being hauled by the rig was also carrying letters and packages with the USPS label on the sides. It's not confirmed if the truck belonged to the United States Postal Service or if the trucker was an employee. After the accident, a representative for the United States Postal Service arrived on scene to take pictures of the incident.
The driver of the vehicle that was in front of the rig was unharmed and cooperative with law enforcement. The driver of the car did not sustain any injuries, but the trucker was declared deceased at the scene. As of now, investigators are unable to determine who was at fault or what caused the tragic accident.
Police are currently not releasing the identity of the truck driver until their family has been notified.
18 People Arrested in Lubbock on September 20th, 2022
Mugshots of 18 people arrested in Lubbock on September 20th, 2022
10 Junk Foods We Love
Here are my Top Ten Junk foods that we all love, Even though I try to eat healthier now I often crave these foods. Did your guilty pleasure make the list?
10 Easy Things to Grow In Your Texas Garden
Whether you're an amateur, novice, or pro, these plants are easy to grow in any Texas garden.
More From News/Talk 95.1 & 790 KFYO