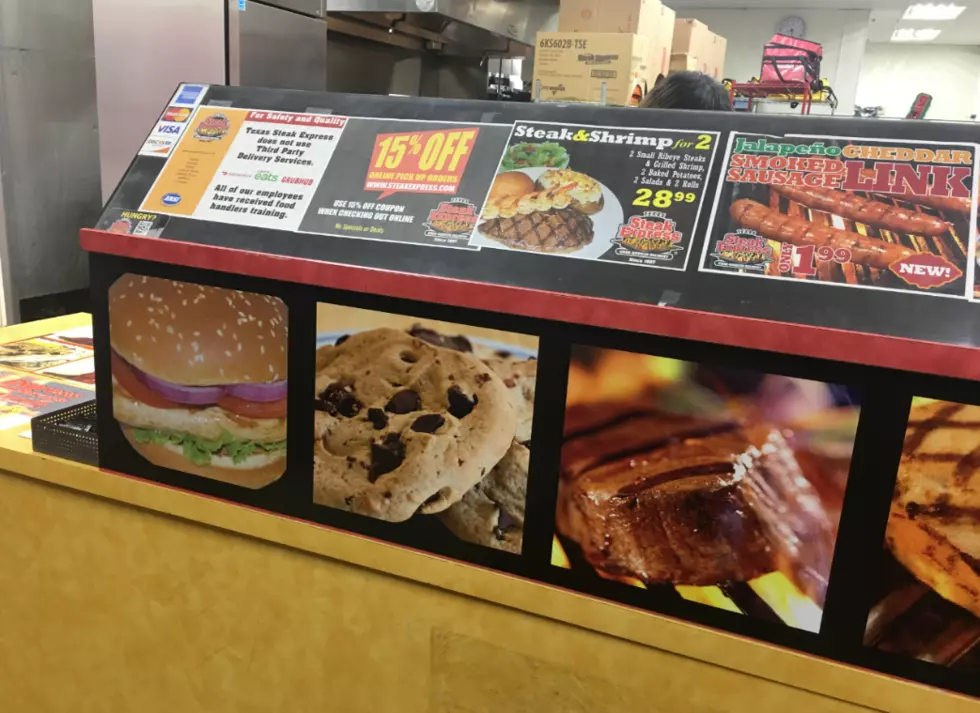 Contest: Take a Steak Break With $50 at Texas Steak Express
Jan M., Townsquare Media Lubbock
We're such fans of Texas Steak Express that half the glasses in our house have their logo on them.
Whether its steak, steak tips, burgers or, yes, even fantastic salads, Texas Streak Express is a Texas treasure. I was not lying when I said we have quite a collection of their reusable delivery cups.
Texas Steak Express also bakes a mean potato that comes with most of the steak dishes. As a matter of fact, as soon as you finish entering to win this contest, check out their menu for some mouth-watering options.
So here we go. Two lucky winners will score $50 in gift cards from Texas Steak Express. We'll draw on February 10th, 2020, so you'll have time to invite your Valentine's Day date for dinner at your place courtesy of Texas Steak Express.
This is a multi-station contest.
More From News/Talk 95.1 & 790 KFYO