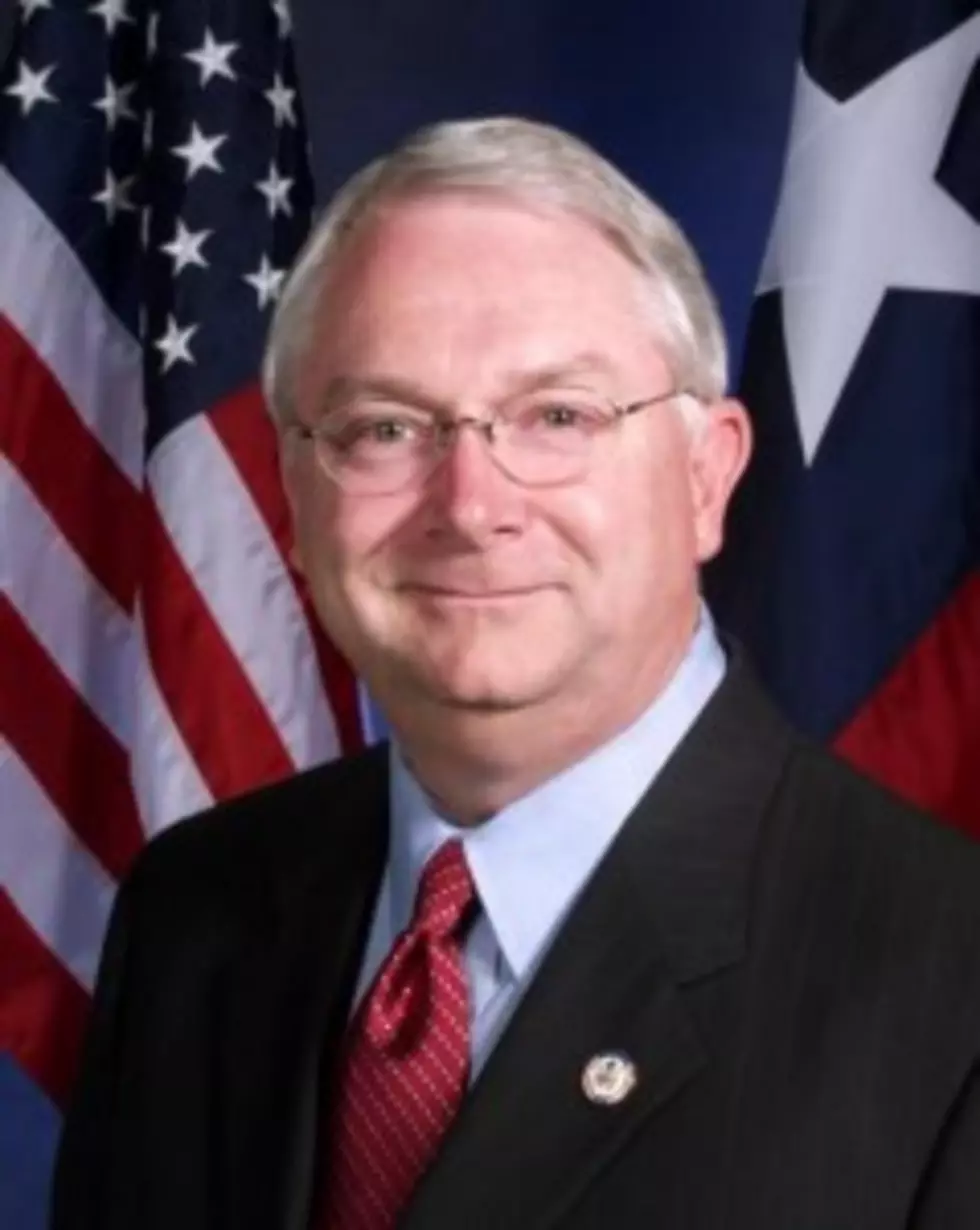 Congressman Randy Neugebauer Says He Is Refusing To Budge On Defunding Obamacare [AUDIO]
randy.house.gov
On the Tuesday edition of The Chad Hasty Show, Congressman Randy Neugebauer talked with Chad Hasty about his thoughts on the government shutdown.
Last night, the government entered a partial shutdown due to the House and the Senate failing to pass a continuing resolution. The House Republicans wanted to add amendments to the resolution to defund Obamacare, but Senate Democrats refused to pass the CR unless those amendments were taken out. Neither side budged, resulting in last night's shutdown.
Neugebauer said that he is firm in his resolve to not fund Obamacare and that he is prepared to take the shutdown "as long as it takes" to make sure the continuing resolution will not fund Obamacare. He said that the Democrats will try to make the argument all about themselves and about how much the Republicans hate Obama. But Neugebauer contended that it's not all about Obama, it's about the good of the people.
"This is about a piece of legislation that, overwhelmingly, the American people have decided they don't want the government running their health care. And when you look in the 19th Congressional District...we get tons of mail and E-mails and phone calls. And overwhelmingly, those phone calls say "Congressman, do everything you can to get rid of this very onerous piece of legislation. We don't want the government running our health care." And so, from my perspective, we're doing the people's work here."
Neugebauer added that, at least for now, most of the House Republicans are also on board with the government shutdown, but he added that there's no telling how long their resolve will hold out. He also added that, for those Republicans who are concerned how the shutdown will affect their chances for reelection in 2014, representatives need to stop worrying about their election chances and start focusing on their constituents.
Congressman Randy Neugebauer appears every Monday at 7:35 during Lubbock's First News on KFYO.
Listen to the full interview with Congressman Randy Neugebauer here:
You can also listen on your iPhone, iPad and other mobile devices by following the link below:
The Chad Hasty Show airs weekday mornings from 8:30 AM to 11 AM on NewsTalk 790 KFYO and online at KFYO.com.
More From News/Talk 95.1 & 790 KFYO