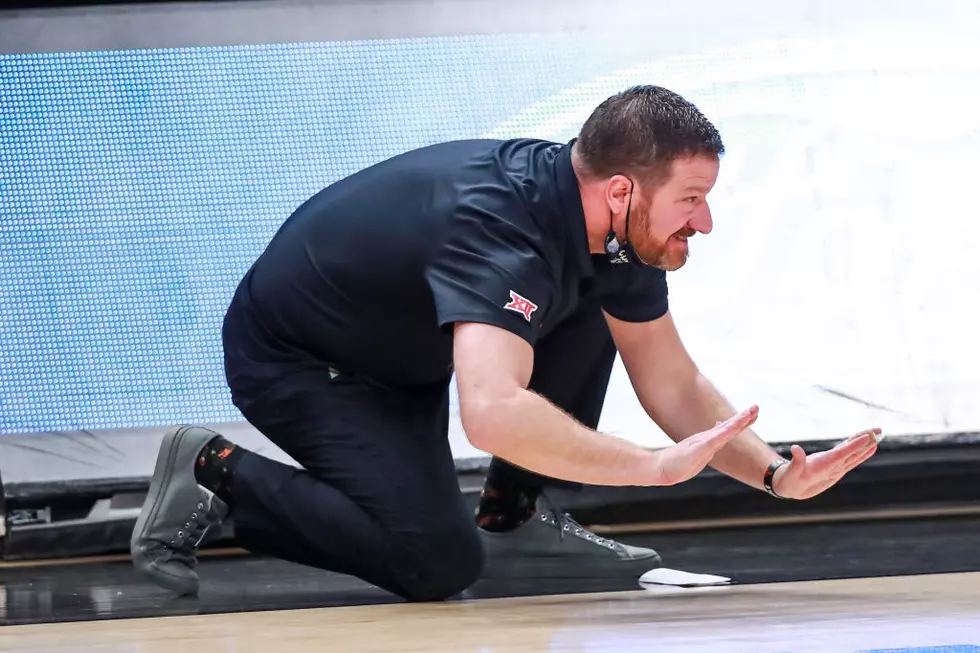 Chris Beard Goes Absolutely Bananas to Close West Virginia Game [Video]
John E. Moore III/Getty Images
Texas Tech lost to West Virginia tonight by a final score of 82-71, but nothing that happened in the game rivaled what happened in the final few minutes of the contest.
After a foul discrepancy of 29-20, which included 39 West Virginia free throws compared to just 20 attempts from the Red Raiders, two of which were on a questionable call that took the game to a three-possession game, Chris Beard had seen enough.
In his first technical foul as head coach of the Red Raiders, Beard wanted to get his money's worth, and boy, did he. Down six with 23.5 seconds left in the game, Beard had a gentleman's disagreement with the officials that, how should I say it, escalated.
Of course, Twitter loved the explosion:
National media guys commented on Beard's theatrics, too:
Morgantown media commented on the show of sportsmanship during the frantic tirade:
Ex-players like Keenan Evans had never seen Beard explode quite like that. In the postgame, Beard mentioned that he hadn't gotten a technical since he was the coach at Arkansas Little Rock:
This fan said it best, and you better believe this is going to cost Chris Beard a few pennies:
It remains to be seen what will come from this outburst from Beard. Coaches use things like this from time to time to rile up their team. Obviously, there wasn't enough time to affect the game in a positive way tonight, but Beard certainly felt that his team needed to see what passion and aggression looked like.
Will the team respond on the court when they play next? We'll see. In the postgame, Beard said he wanted to take the opportunity to fight for his team, and we certainly saw some verbal haymakers being thrown toward the officials in that one.
Bottom line: what an epic moment that will live on in college basketball infamy forevermore. It's just too bad that it's attached to a loss to West Virginia.
The 8 Best Wins in the United Supermarkets Arena During the Chris Beard Era
Enter your number to get our free mobile app
KEEP READING: Here are 50 of the most famous sports goofs
More From News/Talk 95.1 & 790 KFYO