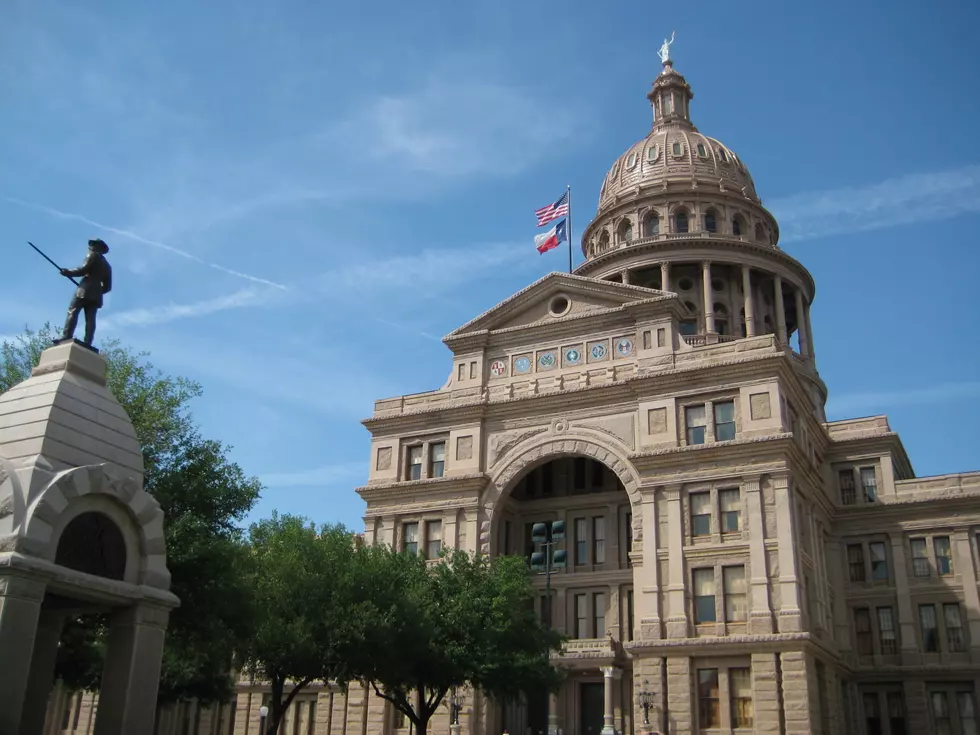 Chad's Morning Brief: Battleground Texas Says It Will Be Back For 2016, Immigration Battle Heats Up, and Other Top Stories
Chad Hasty, KFYO.com
Here is your Morning Brief for November 12, 2014.
Battleground Texas Vows to Return
According to the Dallas Morning News, Battleground Texas plans on staying around for 2016. The question is, what will the group do in the next two years to try and gain a foothold in Texas.
Battleground Texas was the creation of Obama campaign operatives who pledged to turn red-state Texas blue by identifying, registering and turning out Democratic voters. The group said it would use techniques learned in President's Obama's successful campaign efforts, especially in Ohio, and apply them to Texas. There's little evidence any of that worked. The group promised to boost turnout among Hispanics. Turnout actually dropped. The group acted as the field operation for Democratic gubernatorial hopeful Wendy Davis and targeted women voters .  Republican Greg Abbott beat Davis among women by nine points. Davis ended up winning only 16 of the state's 254 counties – and lost big counties like Bexar and Harris where Davis campaign allies said Battleground Texas said it had an active voter-turnout program. Davis lost to Abbott by 20 percentage points – the worst showing by a Democrat governor candidate in 16 years.

"Republicans (and even some Democrats) are calling Battleground Texas a 'failure,'" Brown wrote. She said volunteers have been sent a survey for feedback. She said the organization will run a computer program to determine who didn't vote and will call many of them to ask why.

"We'll develop a plan that ensures we are as effective as possible in the years to come," she said. "Many of you have already shared your great ideas with us. I've heard from people who completed just one volunteer shift, and I've heard from our biggest donors, and they all want this to continue."

A top Texas Democrat says "there might be some accommodation" for Battleground Texas to assist in the 2016 presidential race, "but they will not run the grassroots program in Texas." The group's biggest financial donors – Houston trial lawyers Steve and Amber Mostyn – are founders of the Ready for Hillary super-PAC anticipating a 2016 presidential bid by Hillary Clinton. If Clinton does run and the Mostyns continue to bankroll Battleground Texas, the effort could operate alongside a program administrated by Democratic veterans who know the state.

According to another top Democratic organizer, Battleground Texas failed so completely to organize in the state's two most populous counties – Dallas and Harris – with its volunteer corps that the Wendy Davis camp had to step in in the final weeks.  According to Davis campaign insiders, Battleground Texas relied on unpaid volunteers rather than augmenting the effort with paid workers. The model, which worked in Ohio, didn't work in working-class areas like South Texas and urban strongholds. Davis raised money for her campaign field operation and Battleground Texas spent it. According to campaign finance reports, nearly $400,000 went to a Chicago consulting firm, 270 Strategies, headed by Jeremy Bird, who helped create Battleground Texas. The Austin American-Statesman reported that $1 million went to consultants.
Battleground may be back for 2016, but I don't expect them to be running the show for Democrats. So what will Battleground Texas do now? As Breitbart Texas reported, Battleground might focus on local elections.
It is not known at this time if any Democrats, in the House or Senate will switch parties to give Republicans super-majority status but it does appear some will be leaving.

In addition to Rep. Villarreal's resignation and the rumors of Sen. Van de Putte's possible resignation, State Rep. Sylvester Turner has long been rumored to be considering resignation to run for mayor of Houston. Embattled Houston Mayor Annise Parker is term-limited and will be retiring after the 2013 city election cycle.

The move by Democrats to focus on city elections could be a bad thing for Texas cities. Houston, which has been under Democrat control for many years is in danger of financial ruin because of massively out of control pension systems. San Antonio also appears to be having pension spending issues as indicated by Villarreal's comments about being a "fixer."

Villarreal said the police and fire fighter's associations should negotiate their differences instead of suing the city according to an article on WOAI Radio's website.
Time for Texans to pay attention to what is happening at City Hall.
Sessions: No Surrender on Immigration
The battle over immigration and President Obama's possible executive action is heating up. Republican Senator Jeff Sessions wrote for POLITICO that there should be no surrender on immigration.
Exit polls were unequivocal. More than 3 in 4 voters cited immigration as an important factor in their vote, believed that U.S. workers should get priority for jobs, and opposed the President's plans for executive amnesty. These voters were right and just in their demands.

But President Obama made clear that he would attempt to void the election results—and our laws—by moving forward with his executive amnesty decree.

This decree would operate much like his unlawful "Deferred Action": conferring work permits, photo IDs, and Social Security numbers to millions of individuals illegally present in the U.S.—allowing them to take jobs and benefits directly from struggling American workers. It is a scheme the Congress has explicitly refused to pass.

The President will arrogate to himself the sole and absolute power to decide who can work in the U.S., who can live in the U.S., and who can claim benefits in the U.S.—by the millions. His actions will wipe out the immigration protections to which every single American citizen is lawfully entitled. And his actions will ensure—as law enforcement officers have cried out in repeated warnings—a "tidal wave" of new illegal immigration.

He must be stopped. And the American people have sent Washington a Republican congressional majority to do exactly that. Here's how we can stop him:

President Obama's executive amnesty will not be easy to execute. U.S. Citizenship and Immigration Services will have to be ordered to redirect funds and personnel away from its statutorily mandated enforcement duties and towards processing applications, amnesty benefits, and employment authorizations for illegal immigrants and illegal overstays. It is a massive and expensive operation.

And it cannot be implemented if Congress simply includes routine language on any government funding bill prohibiting the expenditure of funds for this unlawful purpose. This is the same way we prevented the President from closing Guantanamo Bay. Such application of congressional power is ordinary, unexceptional, and used thousands of times.

Congress has the power of the purse. The President cannot spend a dime unless Congress appropriates it.
You can read the entire article by clicking on the link above.
These and many more topics coming up on today's edition of The Chad Hasty Show. Tune in mornings 8:30-11am on News/Talk 790 KFYO, streaming online at kfyo.com, and now on your iPhone and Android device with the radioPup App. All guest interviews can be heard online in our podcast section after the show at kfyo.com.
More From News/Talk 95.1 & 790 KFYO