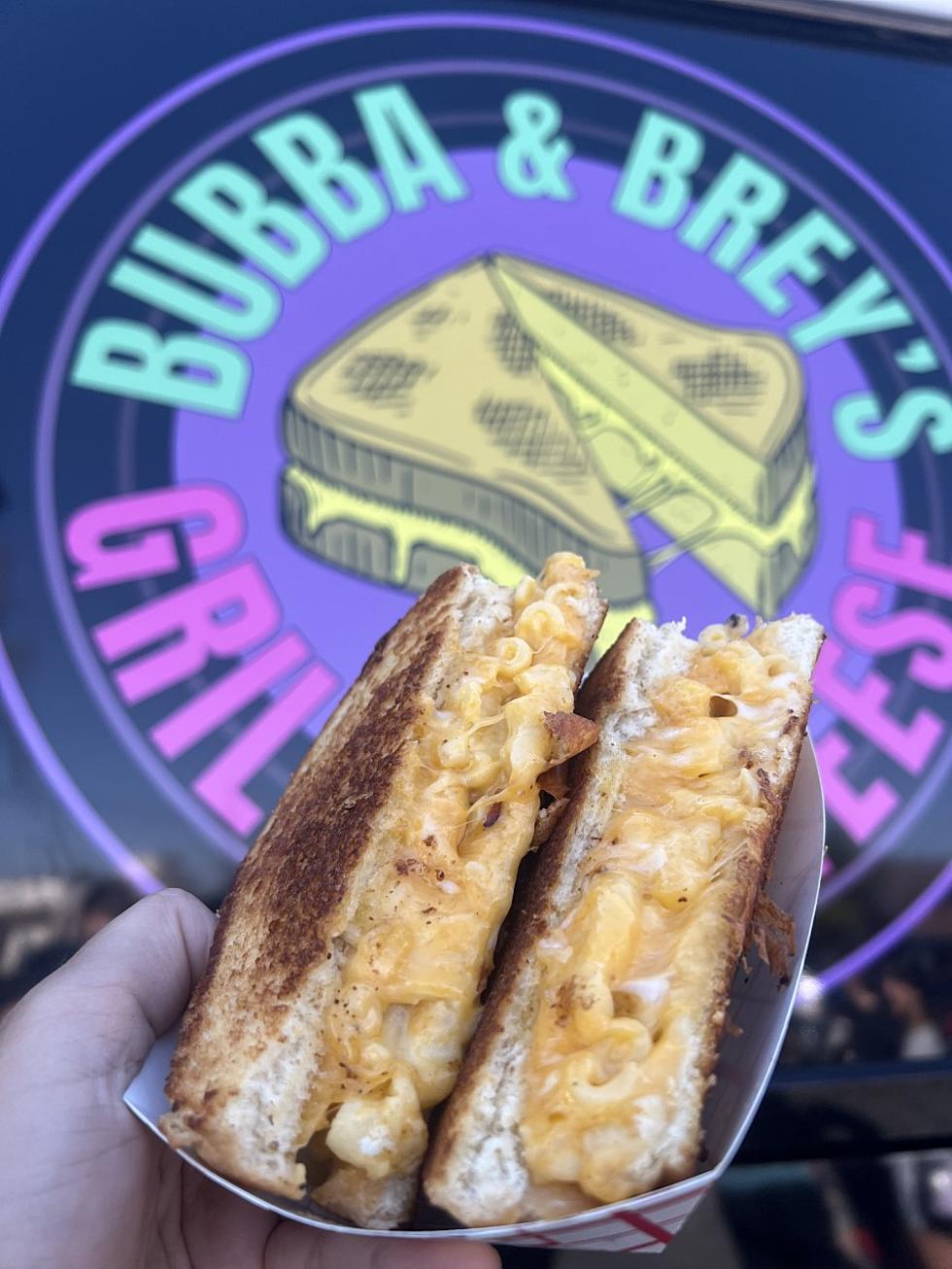 Brie Happy: Lubbock's New Grilled Cheese Food Truck Is Now Open
Kelsee Pitman, Townsquare Media
Loving grilled cheese starts at a young age and it's something we really don't grow out of. You can spice them up a little or just eat them how they were originally created, and both are delicious.
Well, if you love grilled cheese as much as I do, it'll be cheesy to be excited hear the one and only grilled cheese food truck opening up called Bubba & Brey's Grilled Cheese. The owners of Double A&J's are opening it up and we can't wait.
They posted saying:
"As many of you know, I have a full time job and the food truck was something that we loved to do anytime we could. We enjoy being able to serve and meet new people each time we are out! We loved to do bbq but with the amount of prep and cook time, we just didn't have enough time to be out like we wanted to. So with that being said we decided to convert our trailer to one of Lubbock's first grilled cheese food truck."
Not only will they be doing unique grilled cheese, but also specialty drinks as well. Things like Sandinada, Tuffed, a variety of lemonades and more.
As for the sandwiches, I'm really looking forward to trying the Return of the Mac and the funnily-named I Love It When You Call Me Big Popper. I mean, how creative are these names? I went and tried the Return of the Mac, and it was all my cheese-loving self needed. If you want to go into a cheese or food coma, this is the place to be. I'm ready to go back and try something new, plus one of the awesome drinks.
Check out their Facebook page for more details.
Like always, if you know of a new place opening or closing in Lubbock or something else we should cover, email me at kelsee.pitman@townsquaremedia.com.
Don't Miss Out on These 21 NEW Food and Drink Places Coming to Lubbock
Are you having trouble keeping up with what is coming to Lubbock? We have you covered with all the new food and drink spots opening soon.
KEEP READING: Here are 6 foods from your cookout that could harm your dog
More From News/Talk 95.1 & 790 KFYO