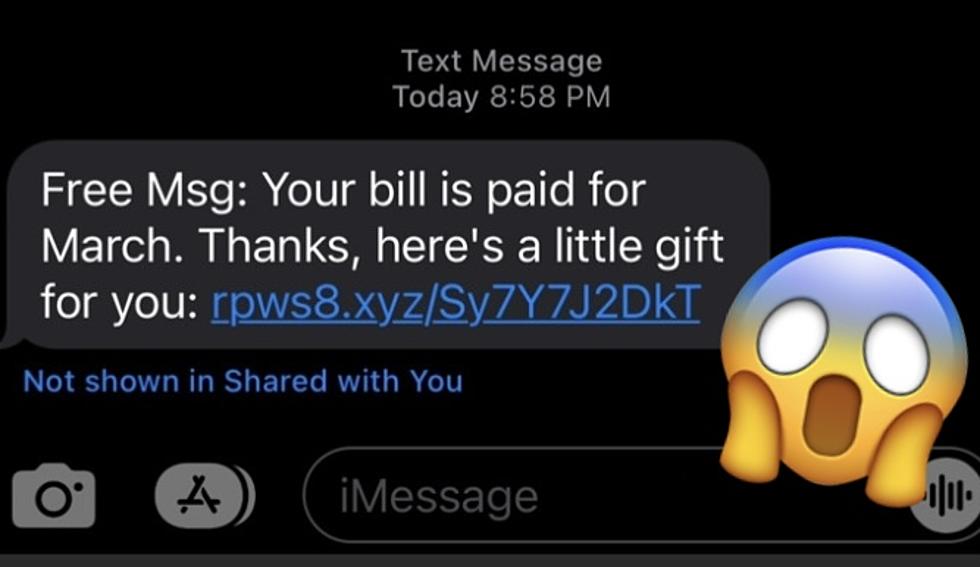 A Supposed Russian Text Scam Is Now in Lubbock
Emily Claire, Townsquare Media Lubbock
If you recently received a text message from yourself that reads "Free Msg: Your bill is paid for March. Thanks, here's a little gift for you," followed by a link, don't click on it.
This text message is being sent to Verizon customers as a scam to try and get users to click the link. If clicked, the link leads you to Russia's Channel One, which is a state-sponsored network.
While Verizon claimed there's no indication the messages originate from Russia, York College professor of cyber security Dr. James Norrie said he suspects that it's a Russian tactic. He told WPMT: "Given the current events going on between Russian and Ukraine, there is a deep suspicion in our space...It's really proving the Russians capability of using cyberwarfare."
The most concerning part of the scam for many is the fact that it's being sent from your own phone number. My partner received one of these texts last night and was immediately concerned. Neither of us had ever seen a spoof text come from our own phone number, so we did some research and found that it's a very recent incident.
This situation is reportedly a case of Spoofing, which, according to the FCC, is when "a caller deliberately falsifies the information transmitted to your caller ID display to disguise their identity." You typically see scammers spoof a phone number with the same area code as you in order to make the message seem more believable, but now it's gone to a new extreme by using your own number to message you.
If you received one of these messages, the best thing to do is simply leave it be. It's also a good reminder to never click on a link from an unknown text, email or direct message.
The Most Popular Baby Names in Texas From the Year You Were Born
14 Questions People From Lubbock Are Tired of Hearing
Lubbock isn't the most well-known city, so out-of-towners tend to have a lot of questions about the Hub City. Here are 14 questions that people from Lubbock are tired of hearing.
More From News/Talk 95.1 & 790 KFYO