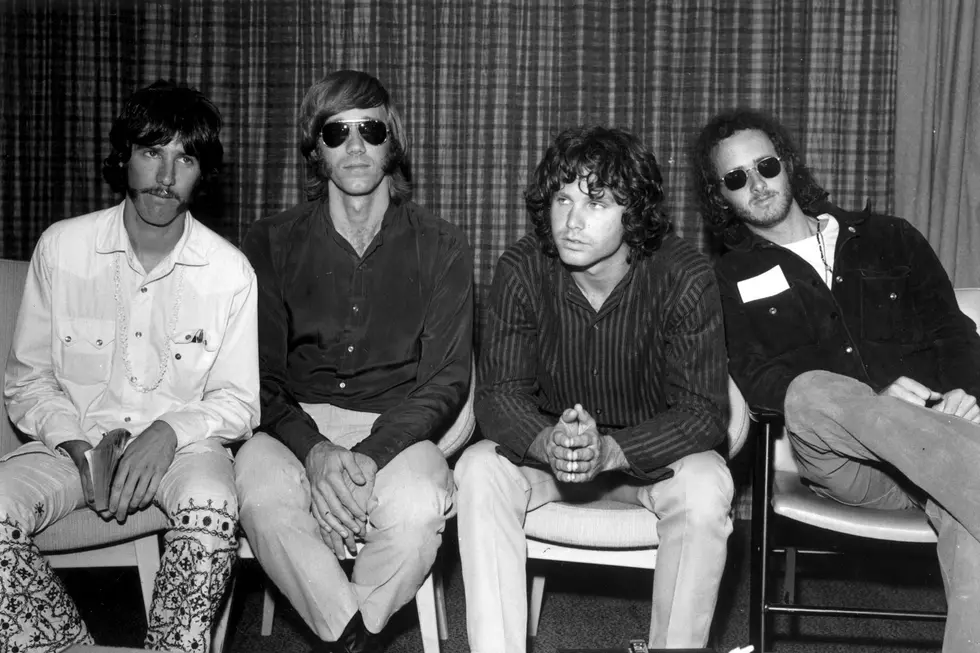 You Can Experience Rock History With The Doors Live at The Bowl '68
Central Press, Getty Images
This is going to be COOL!
As luck would have it, I stumbled across a copy of The Doors Greatest Hits just this past week. When you look at the sheer number of hits these guys had, it's absolutely stunning. What's even more amazing is that they were known even more for their live shows due to the unpredictability of lead singer Jim Morrison.
Even though I'm a dinosaur (a Rockasaurus, if you will), I was far too young to ever see anything but clips of The Doors live. This show is in fact only one of two performances by the band that was filmed in color. (You know it's old when "filmed in color" is a big deal.)
The promotional materials say that the movie's audio has been remastered for this one-night showing. Apparently, a lot of work has gone into fixing some problems with the initial live recording several times over, but now it's ready to rock in some of that newfangled Dolby Atmos 5.1 Surround Sound.
I looked over the song list and I think you'll be very happy. There's a ton of hits from the band included, as well as a few surprises that'll add a little seasoning to the proceedings.
As luck would have it, you'll have your choice of a theater near you to check out the film. It will be playing at both Cinemark Tinseltown and at Premiere Cinemas. The showing will be one night only on Thursday, November 4th at 7 p.m. You can click on either theater's name above to buy tickets.
Think about it: you can check out a legendary band in concert while throwing down nachos and reclining in your seat.
Concert Tix
Here is the first batch of FMX concert tickets that we'll be publishing.
8 More Good Reads
More From News/Talk 95.1 & 790 KFYO