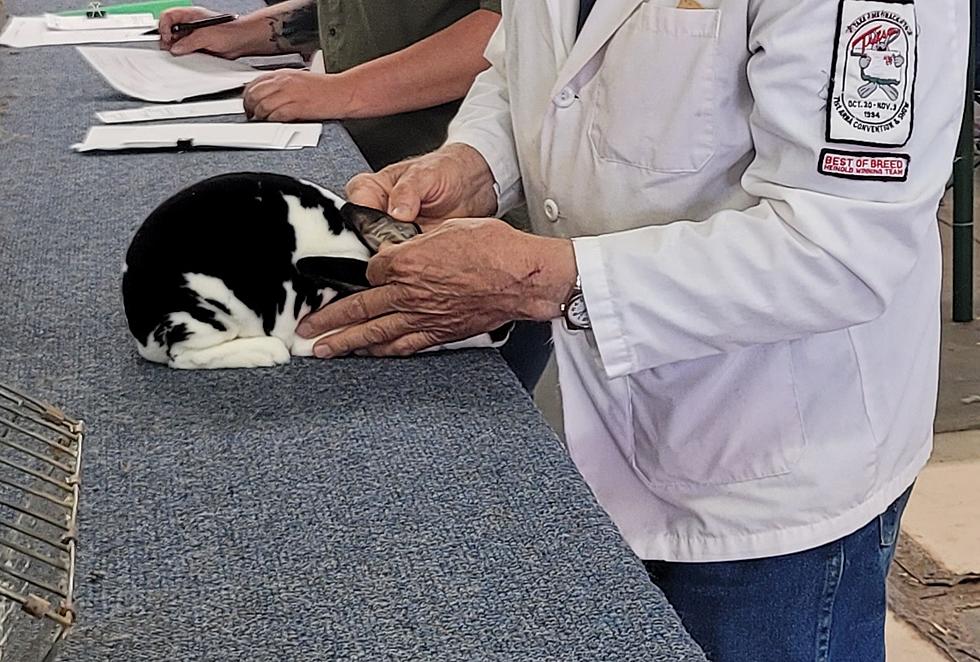 What Does Animal Judging Look Like at the South Plains Fair?
Mikael Donnovan, Townsquare Media
If you haven't been to the South Plains Fair, or any fair, ever then you might not know this is a place where some of the best competitions take place. I have been recently taking a look behind the scenes at the South Plains Fair and have been curious to how it all works when it comes to some of the live stock shows.
I recently decided to attend one of those animals shows after meeting and petting the tiniest bunny named Glory. If it wasn't obvious I did attend the rabbit judging at the fair and was surprised, in a good way, by how the process worked. As a bystander in the crowd I noticed that one of the judges was none other than Tex Thomas who is a renowned show rabbit judge and breeders in the business with more than 60 years of experience. Tex Thomas is a native from West Texas and national judge who has raised rabbits that have won best breed in show on multiple occasions at the American Rabbit Breeders Association.
Watching Tex Thomas examine and judge rabbits was almost an art form in and of itself. This is due to him rapidly but professionally grabbing the rabbit and putting them in the pose for showing rabbits. After this Tex moves onto putting the rabbits on their backs to examine them and then moves onto teeth and then this is where the hard part came in. Tex would compare the rabbits, sometimes handling three at a time, and an assistant worker would write down his notes for the rabbits while he ranked them.
While watching a master work and do what he does best it was also nice to see the looks on the participants faces as they eagerly awaited to hear their rankings and know what could be improved. There were some sad faces of children who worked hard to have the best in show and I even witnessed a disqualification which I believe was to it being underweight for that breed. Some of these rabbits do go on sale after winning, or not winning, so if you are wanting to purchase a rabbit that is somewhat use to humans don't be afraid to see what rabbits are available. You should be prepared to own a rabbit if you are considering purchasing one as a pet. The South Plains Fair will be in Lubbock until Saturday, September 30.
Panhandle South Plains Fair 2023 Rides
LOOK: The 16 Craziest New Foods at the 2023 State Fair of Texas
More From News/Talk 95.1 & 790 KFYO