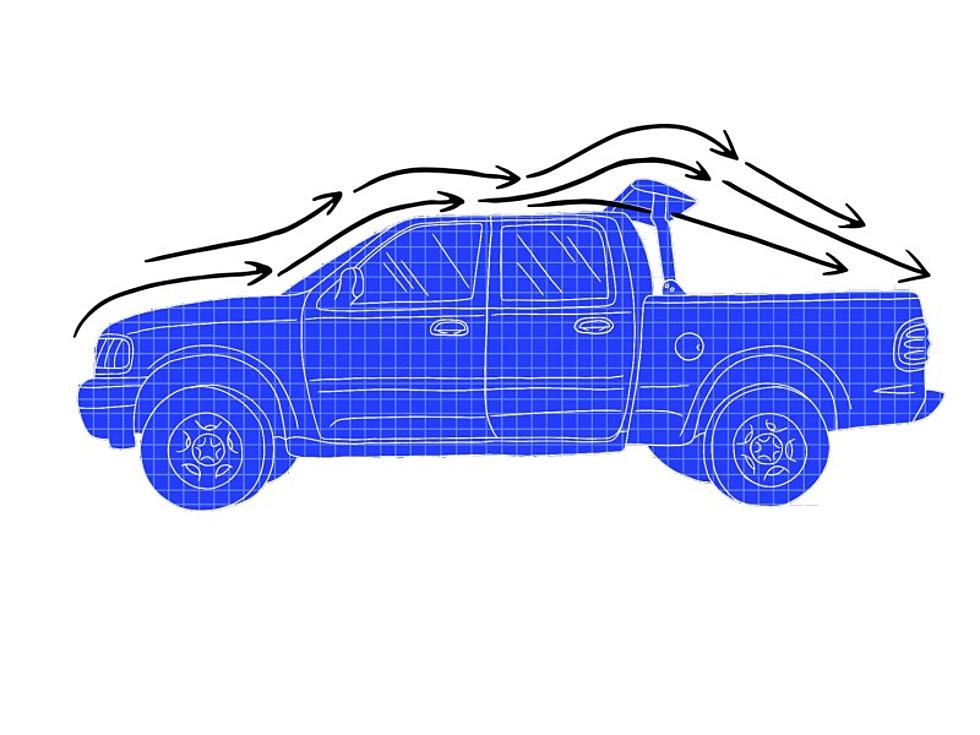 West Texan Inventor Patents & Trademarks Device to Reduce Fuel Consumption in Trucks
theroadwing.com
A local inventor has patented and trademarked a new invention designed to help trucks reduce fuel use.
Founder Stewart Hicks calls the device, Road Wings, and they're to be installed on the bed of trucks. The project started in 2008 when he "...was struck by the idea of adding stability and lift to his vehicle by attaching a wing to the bed of his truck. What he got were a smoother ride and better gas mileage." If you're interested in the full origin story, click here.
Hicks says the device saves drivers an average of twelve to fifteen percent in fuel consumption. The sleek and lightweight design allows for easy installation. He says you only need a phillips head screwdriver, socket wrench, and a crescent wrench.
So far only one style is available, but they're guaranteed to fit on truck models built between 1995 to 2021. Hicks plans to expand his project and customize it for all vehicles.
Lubbock's Epic $2 Million Dollar Home Has an Indoor Basketball Court
Expensive Airbnb Stays in Lubbock, Texas
Lubbock's Most Expensive Home of 2016
More From News/Talk 95.1 & 790 KFYO