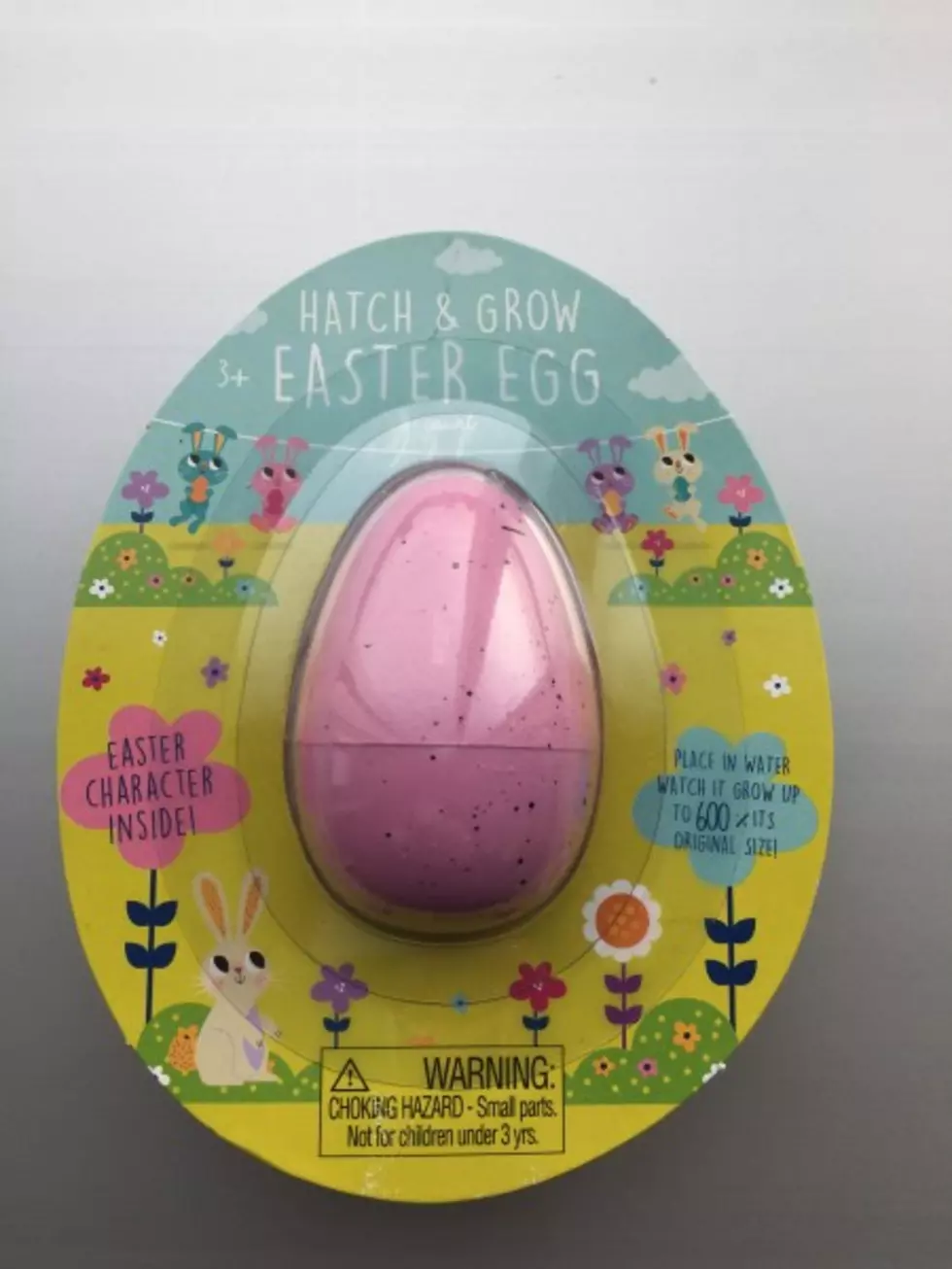 Uh Oh — There's a Recall Over an Easter Toy
Credit: CPSC.GOV
Target sold these really neat Hatch & Grown Easter and Dino egg toys for Easter holiday baskets. The company has now recalled the toys, which can swell to over 600 percent their original size.
…the toys — which come in the form of a small egg or animal — can expand inside a child's body when ingested.

If this occurs, it could cause intestinal obstructions, resulting in severe discomfort, vomiting, dehydration, and could be life threatening. In order to remove the toy, surgery is needed.
The model numbers affected are: 234-25-1200 on the Easter products and 234-09-0016 on the Dino Egg product.
If you have one of these toys, do not let children use it and take it back to Target for a full refund.
More From News/Talk 95.1 & 790 KFYO