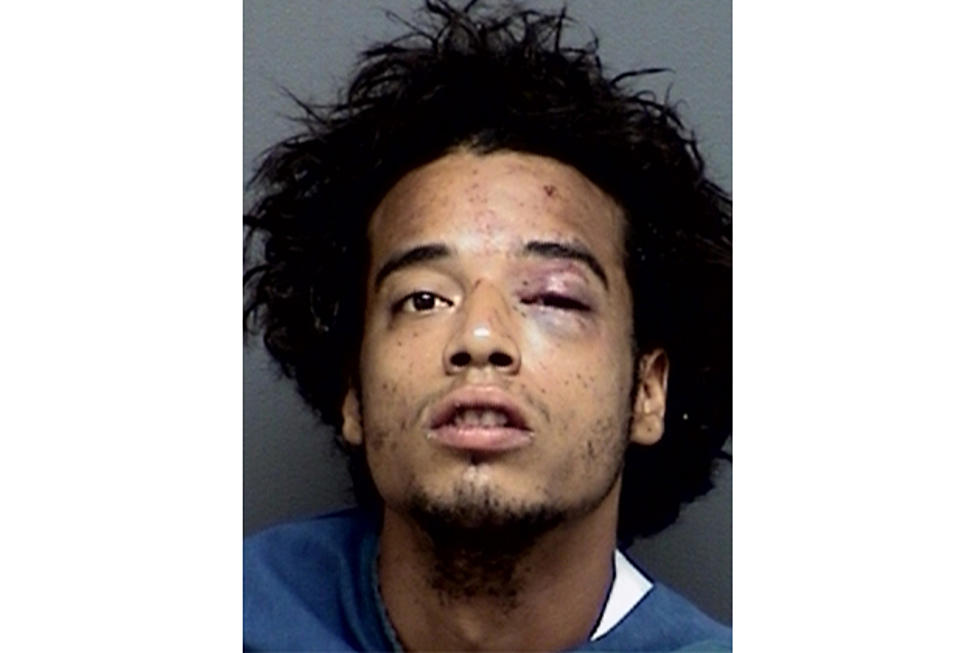 Texas Man Defends Home by Stabbing Intruder With Spear [Video]
Photo:
Jimmy Morgan Jr. of Wichita Falls, Texas fought back an intruder, who had been involved in a chase with police just minutes before, with a spear.
It all began when police attempted to pull over 25-year-old Thomas McGowan, who was driving a reportedly stolen vehicle.
According to KFDX News, McGowan bolted. Police lost sight of the car, but quickly found it crashed a few blocks away, sans McGowan.
Authorities later received a phone call from Morgan Jr. saying he had stabbed a home intruder with a spear. McGowan again fled the scene, this time leaving a trail of blood.
"As he was running, he smeared blood from here to high heaven and he splattered here and he splattered there and splattered all over there," said Morgan Jr. "It was like a deer."
Authorities discovered and arrested McGowan a few blocks away after a brief search.
According to Wichita Falls Police, McGowan was treated at a local hospital for injuries to his hand and shoulder and then booked into the Wichita County Jail on a $5,500 bond.
McGowan is being charged with evading arrest with a vehicle, criminal trespass of a habitation and driving while intoxicated.
You can view the full video below. Warning: there is some blood in the video.
More From News/Talk 95.1 & 790 KFYO