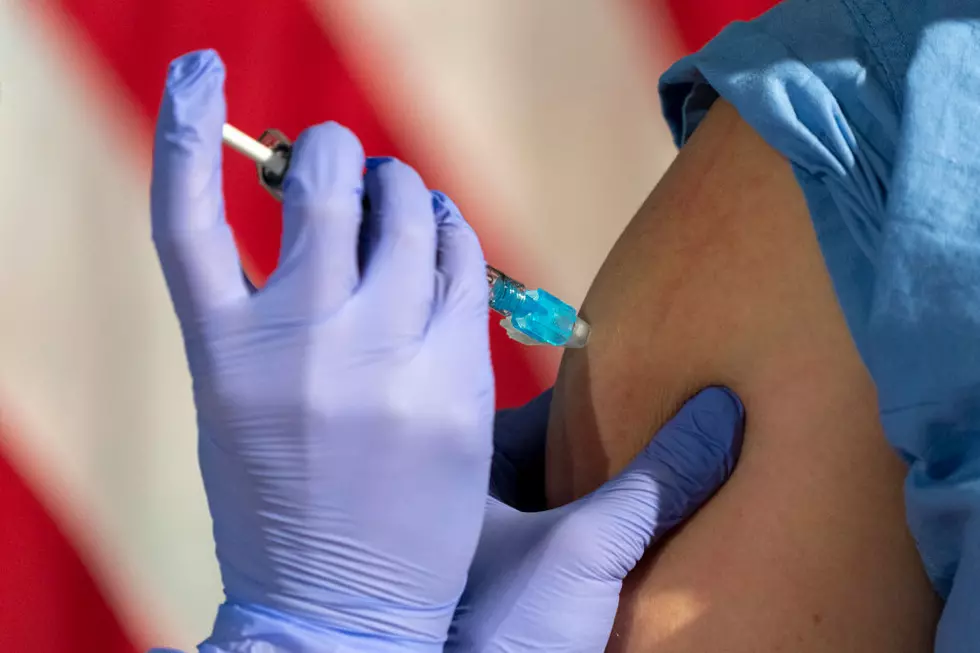 Texas Expands Coronavirus Vaccine Eligibility
Getty Images
The State of Texas has great news for those eagerly awaiting their opportunity to get a coronavirus vaccine shot. Beginning Monday, March 15th, the state is expanding who is eligible to get the vaccine.
Texans who are 50 years old and older will be eligible for the coronavirus vaccine starting on Monday. The expansion means millions more Texans will be eligible for the vaccination. According to the Texas Tribune:
"Expanding to ages 50 to 64 will continue the state's priorities of protecting those at the greatest risk of severe outcomes and preserving the state's health care system," said Imelda Garcia, Department of State Health Services associate commissioner for laboratory and infectious disease services and chair of the Expert Vaccine Allocation Panel.
Currently, frontline workers, long-term care workers and those 65 years or older or at least 16 years old with a medical condition that could put them more at risk are allowed to get the COVID-19 vaccine.
According to the Texas Tribune, about 10-13 million Texans currently qualify to receive the vaccine, but that will change beginning Monday. Some places across the State of Texas have had long waiting lists to get vaccinated, leading to some Texans traveling across the state to get a shot.
The announcement of the expanding age ranges for the vaccine come on the same day as the end of mask mandates in Texas and the same day with business restrictions have been lifted. Governor Abbott last week in Lubbock alluded to more announcements this week on expanding who would be eligible to get the vaccine.
Over 40,000 residents in Lubbock have received at least their first vaccine shot.
LOOK: Famous Historic Homes in Every State
LOOK: Answers to 30 common COVID-19 vaccine questions
While much is still unknown about the coronavirus and the future, what is known is that the currently available vaccines have gone through all three trial phases and are safe and effective. It will be necessary for as many Americans as possible to be vaccinated in order to finally return to some level of pre-pandemic normalcy, and hopefully these 30 answers provided here will help readers get vaccinated as soon they are able.
More From News/Talk 95.1 & 790 KFYO