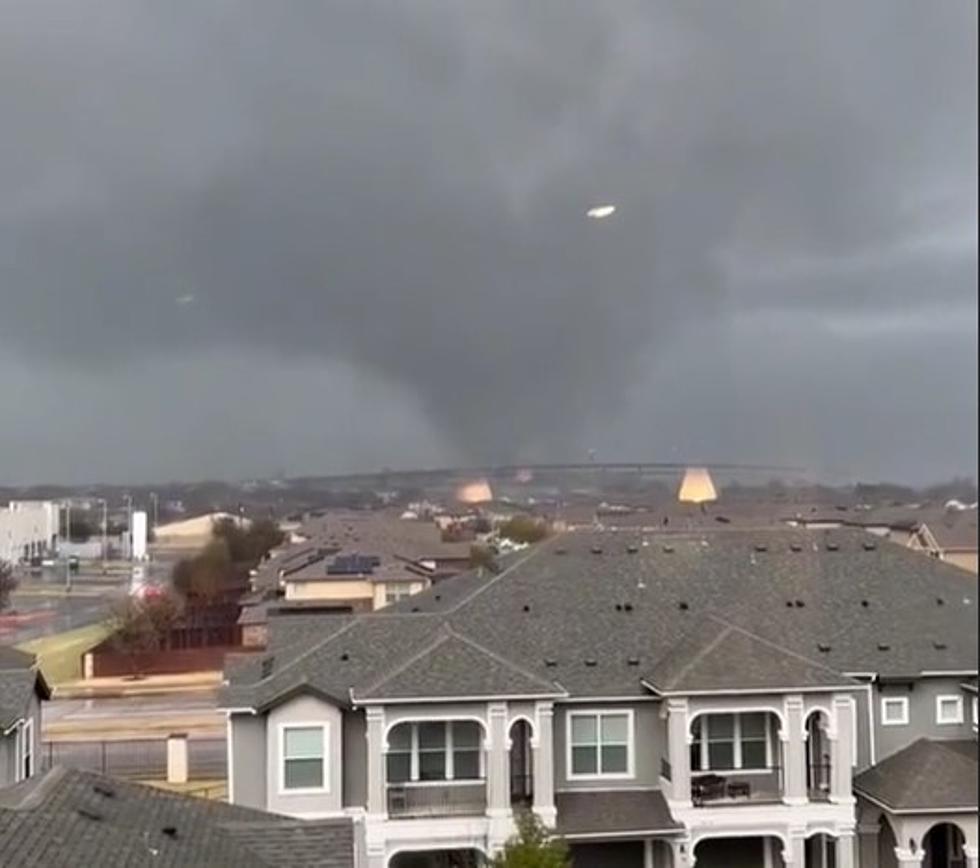 Terrifying TikTok Videos of the Round Rock Tornado + Aftermath
TikTok via @e.thomasfunnyvideos
A tornado touched down in Round Rock, Texas Monday, March 21st, 2022. You've likely seen lots of videos and photographs of the damage it caused while scrolling through your Facebook feed. Here are some of the most terrifying videos we found posted by TikTok users in the area.
As of now, no casualties have been reported, which is truly a miracle given the way things look today. Before checking out these videos, please keep in mind that some of them may contain language and images that might not be suitable for all viewers.
This one shows the tornado moving along I-35. Not cool.
It's pretty alarming to look at the level of damage caused in a matter of minutes.
This Bank Of America branch was almost completely destroyed. It's safe to say that those guys have the day off today.
This situation could have easily been deadly. We can only hope that there continue to be zero reports of casualties over the next few days.
Fast decision-making was definitely crucial here. In this situation, most of us would really panic. Keeping your wits about you can be the difference between life and death during a tornado.
94.5 FMX and all our sister stations here in Lubbock send our love and well wishes to all of those affected by the tornado in the Round Rock and Austin area. If you'd like to donate to the victims of this devastating storm, please head over to the Austin Disaster Relief Network.
Nessmania
Nessmania
Nessmania
Nessmania
Nessmania
Nessmania
Nessmania
Nessmania
More From News/Talk 95.1 & 790 KFYO