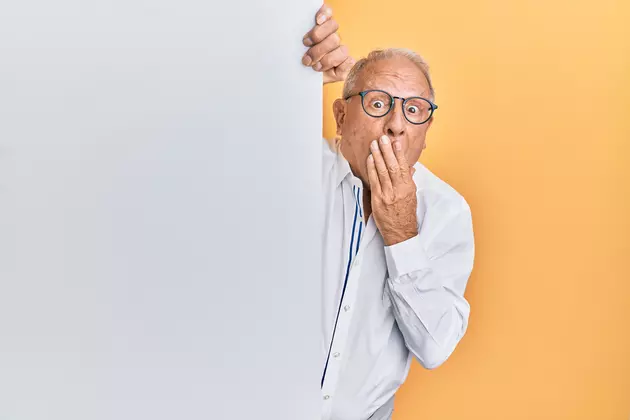 Ted Cruz Wants To Ban This Word
KrakenImages, Unsplash.com
United States Senator Ted Cruz is teaming up with Senator Marco Rubio of Florida in an attempt to ban a word, that at least according to polling, very few people actually use.
Cruz and Rubio on Thursday introduced the Respect for Hispanic Americans Act. If passed, the legislation would ban the word "Latinx" from appearing on any official government communication either by a federal agency or employee.
Cruz says that the word "Latinx" is completely made up and offensive. In a 2021 poll, 40% of respondents said the word "Latinx" offended them.
In a press release, both Cruz and Rubio pointed to woke activists trying to push the term on hispanic Americans.
About the bill, Sen. Cruz said, "Hispanic Americans overwhelmingly oppose the term 'Latinx,' and I want to make sure our government does not bow to woke activists in our federal departments or agencies by insisting on ridiculous terminology like this. It has no place in official government communication, and I'm proud to work with Sen. Rubio to keep it out."

Sen. Rubio said, "Hispanic Americans don't need fabricated woke terminology imposed on us. The term 'Latinx' has no place in our federal agency's official communication as it's a degradation tossed around by progressive elites."
You can read the entire bill here.
32 Texas Children Went Missing In June. Have You Seen Them?
32 Children from Texas were reported to the National Center for Missing and Exploited Children during the month of May. They range in age and are from all across our state. Please look through the pictures below and see if you recognize any of these missing kids from Texas.
LOOK! This MASSIVE Lubbock Dream Home Comes With A Full-Sized Basketball Court
This beautiful and huge Lubbock home is currently for sale. On a one-acre lot, the four bedroom, six bath home comes with everything you need including a full sized basketball court and gym. And then there is plenty of room to add to the house if one wants to add a pool later. The home comes with plenty of space so that everyone has their own area and it even comes with a casita. Check out the pictures and for more information, contact Jennifer Colley with Keller Williams at 806-928-3233.
LOOK! This Amazing, Secluded West Texas Rustic Oasis Home Is For Sale
If you are looking to be surrounded by huge trees on 150 acres of land, this home might just be your dream home. The main house is a 3 bedroom 2 bath and it has a separate guest house that is a 2 bedroom 1 bath home. This home doesn't look like it's in Lubbock County, but it is.
More From News/Talk 95.1 & 790 KFYO