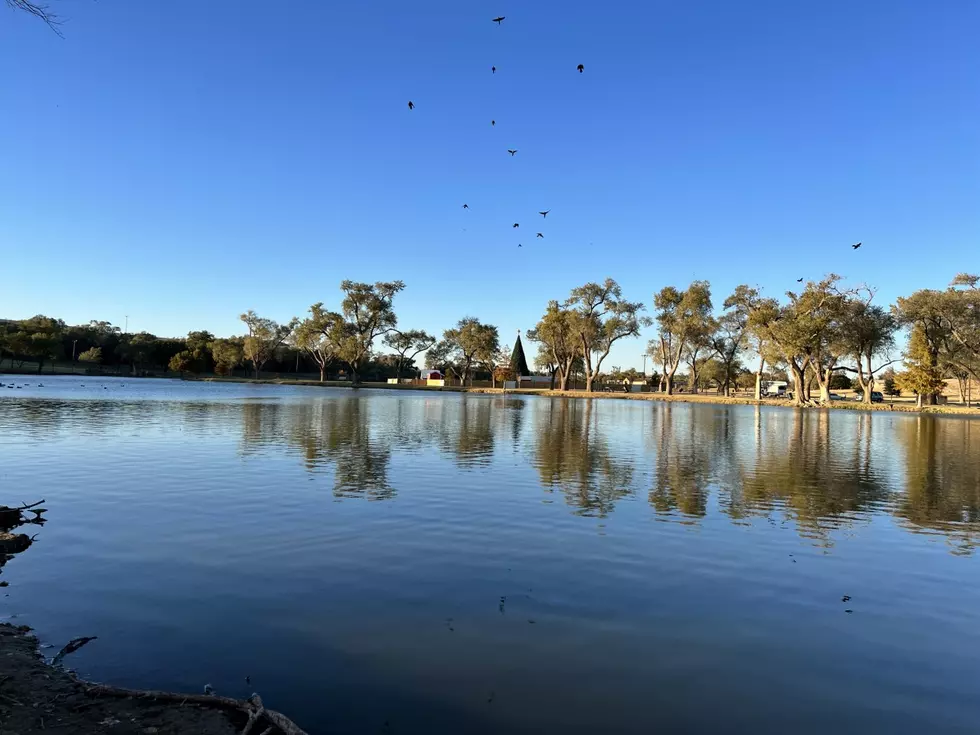 Rules at Lubbock Parks Include No Picking of Flowers, No Metal Detectors
Chad Hasty, KFYO.com
Lubbock has a lot of great parks for families to enjoy. But did you know the City of Lubbock actually has a list of activities that are banned inside local parks?
Many of the regulations make sense. For example, citizens are prohibited from playing sanctioned games of football, basketball, golf, soccer, etc. in a city park. Of course, you can always play a pick up game or a game between friends or two different groups as long as it's a friendly game.
Also banned at Lubbock parks? If you planned on swimming, taking a bath or ice skating, well, you're pretty much out of luck. Those activities are not allowed, except in places with a specific designation. As far as ice skating on a playa lake, just don't. It rarely gets cold enough in Lubbock for thick ice to form.
It's also against city rules to "remove any tree, shrub, bush or plant, or injure the bark, or pick the flowers or seeds of any tree or plant, or attach any rope, wire or other contrivance to any tree, shrub, bush or plant, or dig in or otherwise disturb grass areas, or in any other way injure or impair the natural beauty or usefulness of any area." So if you see a flower or seed that you really like, don't touch it.
Another rule that may surprise some people is that you aren't allowed to operate a metal detector at city parks: "To utilize or operate a metal detector or metal-detecting equipment within any public park unless otherwise permitted in writing by the director of parks and recreation." That's a little disappointing because who knows what you could find out there.
Another rule that I'm sure everyone always pays attention to is that you can't drink alcohol in parks. Unless, of course, there's a festival or you're playing golf at Meadowbrook Golf Course at Mackenzie Park.
One more rule that you may not be aware of for Lubbock parks is to keep your horses, mules and donkeys out: "To ride, lead or drive any horse, mule, donkey or other equine animal over or through any park within the city except upon grounds set apart and designated as grounds therefor."
You can read more Lubbock park ordinances here.
Amazing Before and After Pictures of the Maxey Park Bathrooms in Lubbock
The City of Lubbock is renovating bathrooms in Lubbock parks, and the repairs are badly needed. Just take a look at these before and after pictures of the bathrooms at Maxey Park while renovations continue.
11 Boys Who Went Missing in Texas in June 2022
The National Center for Missing and Exploited Children (NCMEC) says these 11 boys from across Texas were reported missing in the month of June. If you've seen any of them or have any information concerning their whereabouts, call 911 or the
NCMEC's
hotline: 1-800-THE-LOST (1-800-843-5678).
These 30 Girls Recently Went Missing in Texas
The following Texas girls were reported missing in June 2022. If you've seen them or have any information related to their disappearances, please call 9-1-1 immediately or contact the National Center for Missing and Exploited Children (NCMEC) at: 1-800-THE-LOST (1-800-843-5678).
More From News/Talk 95.1 & 790 KFYO