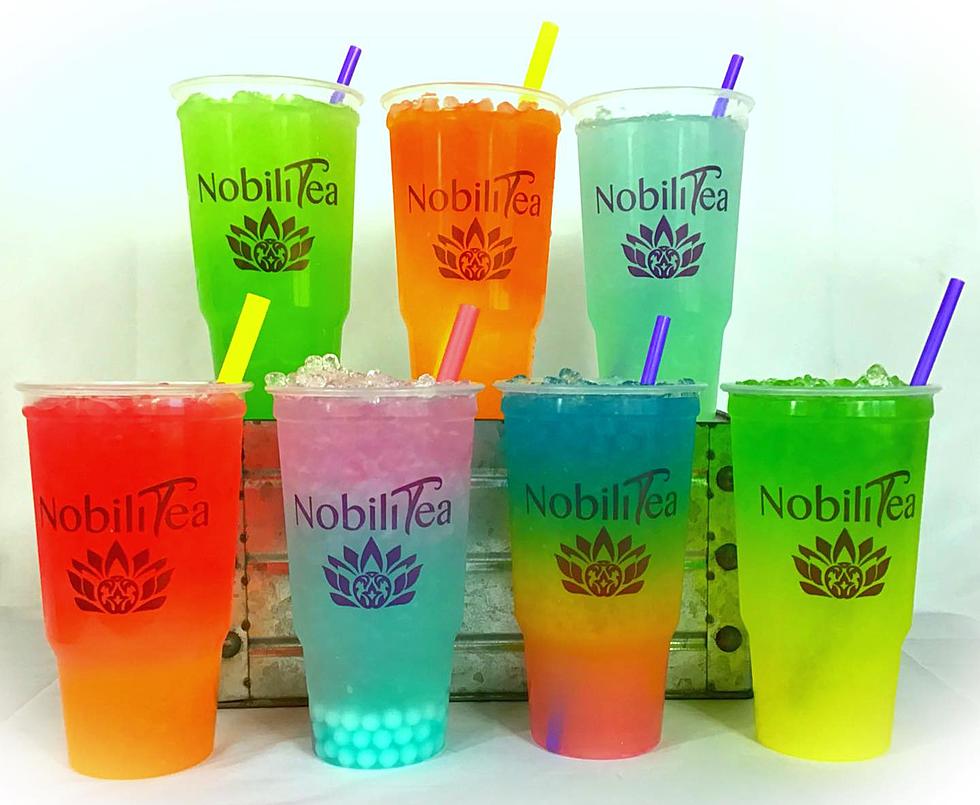 NobiliTea Officially Opens Their First Lubbock Location
NobiliTea Lubbock via Facebook
The well-loved tea chain NobiliTea has officially opened the doors of its first Lubbock location at 118th and Indiana. This new location opened its doors on July 22, 2021, and has received a very positive reaction from Lubbock locals.
NobiliTea's mission is to "quench thirst, spread joy, and promote healthy communities by serving superior products." They use organically-sourced products and purchase their loose leaf teas from various tea-producing regions. As well as their classic loose leaf teas, they also provide 'energy tea' options.
This establishment seems very similar to Tea2Go, which has a couple of locations in Lubbock and also makes energy teas. If you aren't familiar with energy teas, they're very colorful and fruity drinks that use natural caffeine from tea extract. I have yet to try the NobiliTea ones, but I've enjoyed the ones from Tea2Go in the past.
NobiliTea has been posting on Facebook about a bunch of new summer flavors that will be available starting August 1st. Along with their energy teas, they have various 'flavor booster' sugars that you can add to their loose leaf to add a different flavor to the drink. Those sugars range from fruity to warm with flavors like strawberry and vanilla bean.
Their hours are Monday - Friday from 7 a.m. to 8 p.m., Saturday from 8 a.m. to 8 p.m., and Sunday from 11 a.m. to 6 p.m. This is the first of three locations planning to open in Lubbock, so keep an eye out for when the other two locations pop up.
Iconic Lubbock Businesses That Have Closed Over the Years
10 Facts About Prairie Dogs That You Might Not Know
Prairie dogs might as well be the official animal of Lubbock. Here are some fun facts about the plump little critters.
8 Places You Can Get Veggie Burgers in Lubbock
Here are some vegetarian friendly restaurants in Lubbock where you can get a good burger.
More From News/Talk 95.1 & 790 KFYO