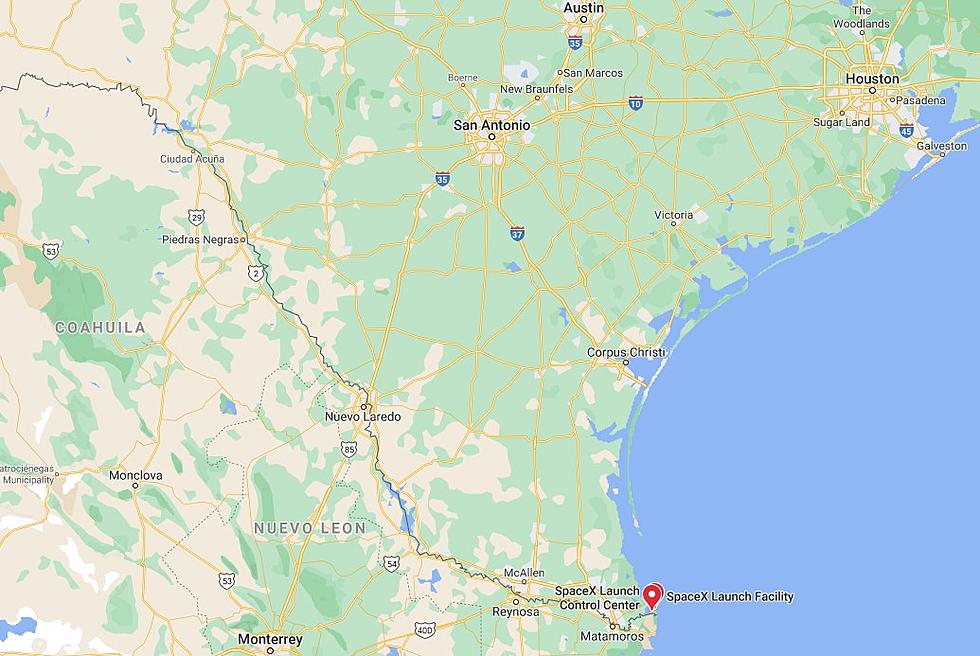 Next SpaceX Starship High Altitude Test Launch Coming Very Soon
Google Maps
Hey all you space exploration fans: SpaceX's Starship prototype SN11 is on the launch pad at Boca Chica Beach in southern Texas, undergoing work on engines and other components, getting ready for the ship's high altitude test flight which may take place this Sunday, March 21, 2021.
As always, the flight will be contingent on weather, the readiness of the raptor engines, the successful "static fire" testing of the powerful Raptor engines, as well as all the other components of the craft.
Some sources report that Sunday will be the earliest opportunity in the schedule for the flight, which will top-out at about 10km, or 33,000 feet, followed by the "belly flop" maneuver and return to the pad for a (hopefully) upright and intact landing.
If you're wondering where exactly this is all taking place, see the map above. SpaceX owns and leases a total of almost 100 acres in Cameron County, with the first launch there having taken place at the facility in April of 2019.
Live updates and streaming video is available at the following excellent YouTube locations:
LabPadre NerdleCam
NASASpaceflight.com

One of the sources I personally use for watching space launch news and world-wide launch schedules is the fantastic Space Launch Now app, available at the Google Play Store for Android, as well as iTunes for Apple products. I highly recommend it!
More information on the vehicle, as well as live coverage of the launch is also available on the SpaceX Starship page.
The Chad Hasty Show airs weekday mornings live, from 8:30 to 11:00 A.M. on News/Talk 95.1 FM and 790 AM KFYO, as well as from 5:00 to 7:00 P.M. every weekday evening on the Texas Townsquare Media Network. You may also listen to the show live online at KFYO.com, on the fantastic, free and easy to use KFYO App, all Alexa-enabled devices using the KFYO Skill, as well as on Google Home devices. You may follow Chad on Twitter: @ChadHastyRadio, Instagram: instagram.com/chadhastyradio, Snapchat: @ChadHastyRadio. Much more information about Hasty, as well as his extra-show content and commentary may be found at kfyo.com/author/chadhasty. Be sure to tune in daily to KFYO and check our website for the latest news and commentary, follow KFYO Radio on Twitter: @KFYO, and subscribe to KFYO's YouTube channel. 
12 Things You Didn't Know About Texas Tech's Masked Rider
12 Random Masked Rider Facts
Must-Watch Streaming Horror Movies
Must-Watch Streaming Horror Movies
Lubbock's Epic $2 Million Dollar Home Has an Indoor Basketball Court
Lubbock's Epic $2 Million Dollar Home Has an Indoor Basketball Court
More From News/Talk 95.1 & 790 KFYO