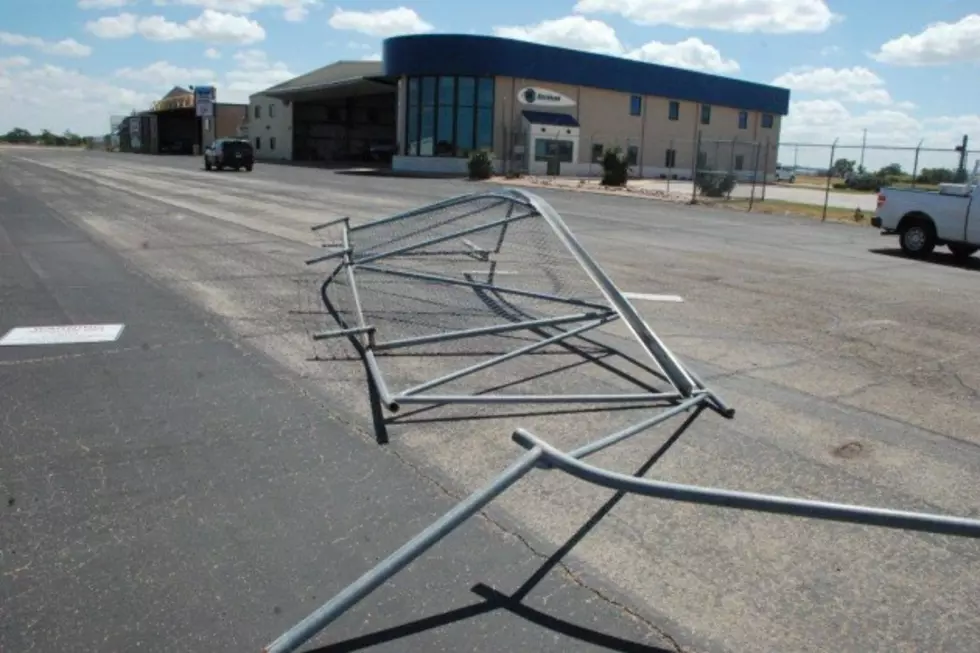 Man Storms Waco Tarmac, Attempts to Steal Jet
Aftermath of Waco Regional Airport gatecrasher who attempted to steal a Learjet, Waco Police Department
One man was arrested while trying to steal a Learjet from the Waco Regional Airport Thursday, September 17, after crashing through a security gate.
Just after noon Thursday, an unidentified man crashed his car through a security gate and drove onto the tarmac of Waco Regional where he stopped at a parked Learjet, a small passenger jet.
Waco police report Texas Aero employees noticed the man attempting to remove tire chocks and gain access to the jet before they notified an off-duty officer working at the airport as security.
Police said the officer tazed the suspect after he did not respond to commands to stop and had to physically restrain him with help from the Texas Aero employees. The suspect was also allegedly armed with a stick.
The suspect was not identified by police at the time of posting, but had been transferred to Providence Hospital for a mental health evaluation. Police did say the suspect has a history of mental illness with the Waco Police Department and that the FBI has been notified.
The suspect faces charges of Criminal Trespass, Attempted Theft, Criminal Mischief and Resisting Arrest.
More From News/Talk 95.1 & 790 KFYO