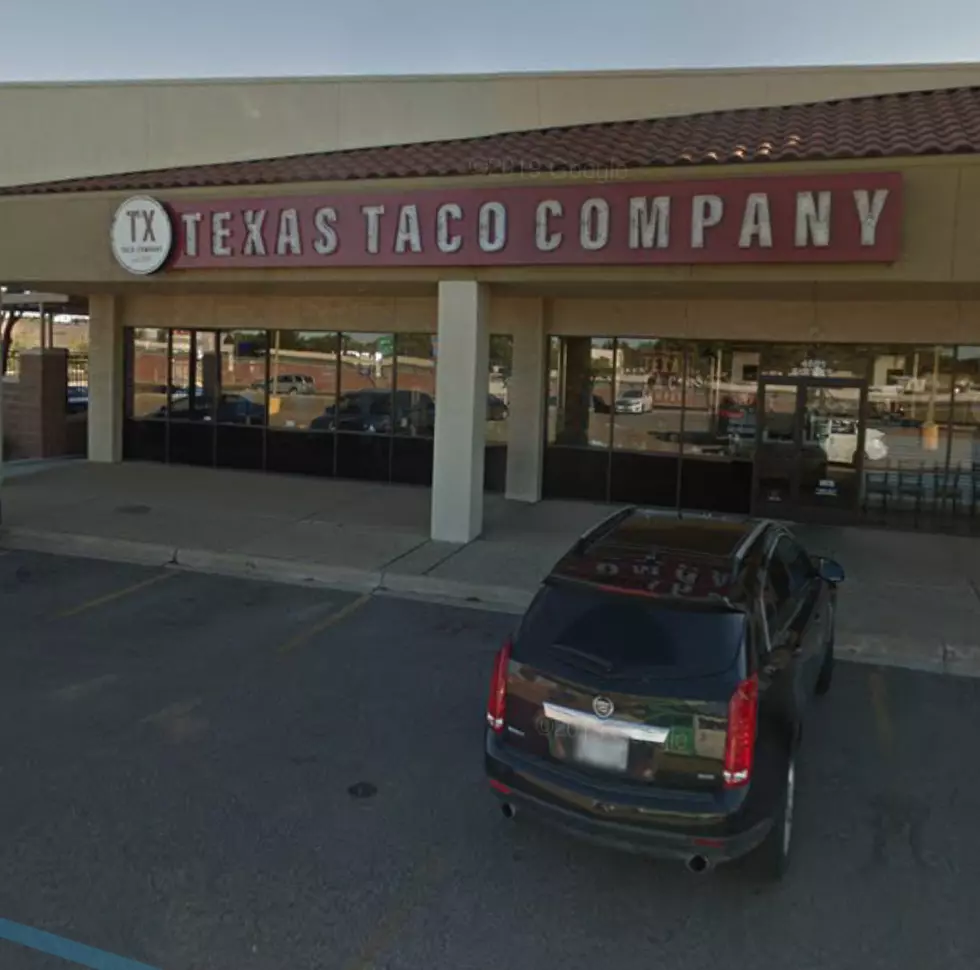 Lubbock's Texas Taco Company Has Closed Its Doors for Good
Google Street View
Enter your number to get our free mobile app
Unfortunately, Texas Taco Company is another Lubbock restaurant that will not be reopening after the COVID-19 shutdown.
They have closed their doors for good at 4601 S. Loop 289 in the Salem Village, according to Lubbock in the Loop and the empty space we found at their old location.
We found some men working on construction who told us this was the former site of Texas Taco Company. Signage is already gone, and it's quickly being rebuilt into office space, they told us.
This shutdown did happen quickly. The last post we found on their Facebook page was dated March 13th, 2020. They were featuring an all-day happy hour and food and drink specials.
We found no sign-off from them on their Facebook page, and if there was a note on their door, we missed it, because everything is now cleared away/
Founded in 2017, this eatery featured a full bar and lots of tacos, salads and more, according to an Urban Eats delivery menu that includes much more than a basic meat taco. They served fish tacos, pulled pork or brisket tacos and even something called a Redneck, which included a scrambled egg.
Sadly, the online reviews were struggling. It was challenging for us to find some good ones. Although none were very bad, many were just disappointed. Some reviewers shared that they used to enjoy going there, but then things changed. It looks as though Texas Taco Company was facing a struggle before the COVID-19 shutdown and just couldn't ride out the difficult times we've all had to weather.
It's always sad to see a new Lubbock business close their doors. Best wishes to the Texas Taco Company and their local staff on finding a fresh start and a bright future.
10 Restaurants That Have Closed in Lubbock, Texas
Adventure Park Unveils New Zip Line & Ropes Course
More From News/Talk 95.1 & 790 KFYO