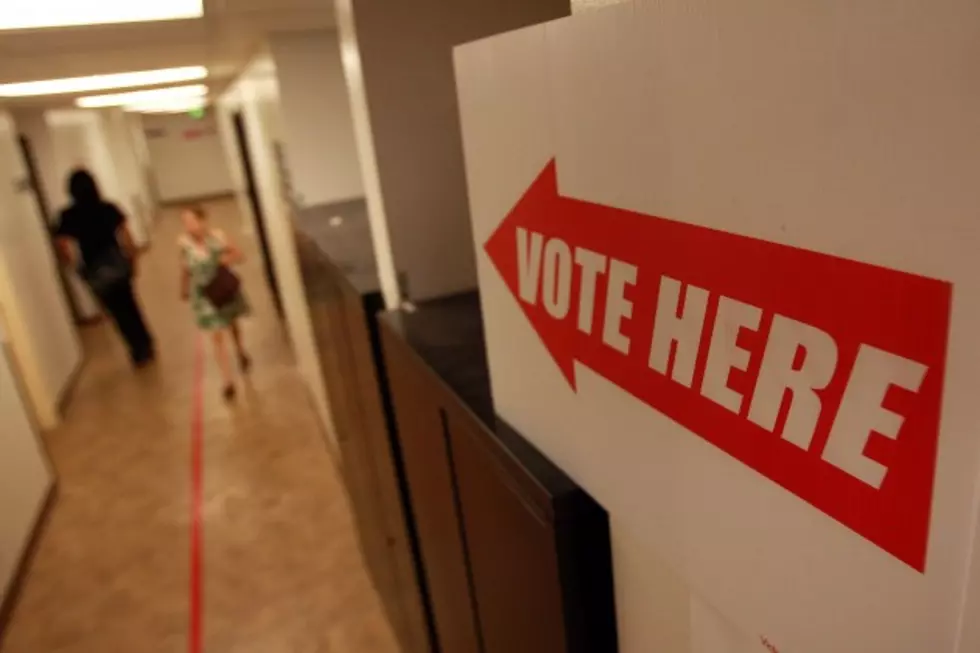 Lubbock County Elections Adminstrator Dorothy Kennedy Gives Update on Early Voting Numbers [AUDIO]
David McNew, Getty Images
On Tuesday's edition of Lubbock's First News, Lubbock County Elections Administrator Dorothy Kennedy spoke with Tom Collins and Laura Mac about how early voting is progressing in Lubbock.
Kennedy said that, compared to the 2008 elections, numbers are down by roughly 2,000 voters. She said that, in order to catch up to last year's numbers early voting numbers, Lubbock County would need to have 7,000 people turn out to vote everyday until early voting ends. Kennedy explained that there is a number of factors contributing to the low turnout, ranging from people wanting to wait until Election Day to vote to general voter apathy.
Kennedy was also asked about election monitors, and said that although there have not been any incidents in Lubbock County, there are procedures in place if someone does try to interfere with the voting process.
"The law is the law, it's been on the books for years. And it's the same whether they're from [that international] group or any other group. They cannot be in the polling place. There is a very tight list of folks who are allowed in the polling place, and they don't happen to be on it. So, if that happens they will be asked to leave. And if they refuse or don't [leave], just like anybody else, the judges will call the police."
Early voting ends this Friday, November 2nd. For a full list of early voting locations, visit kfyo.com. Election Day is Tuesday, November 6th.