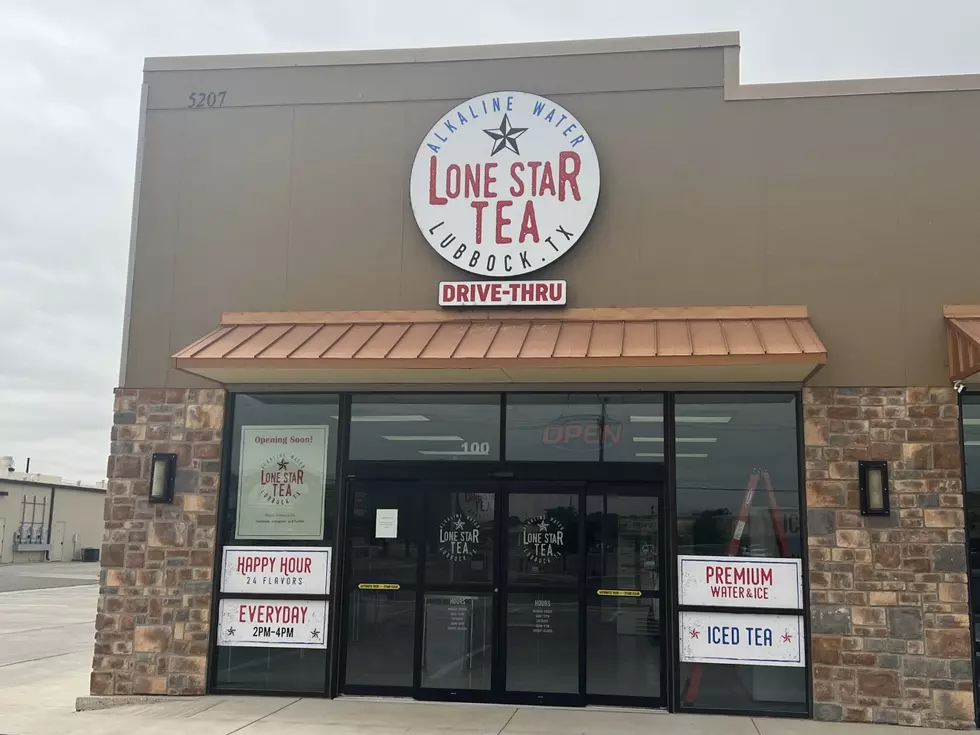 Can You Believe This Tea Store Is Actually Open In Lubbock?
Kelsee Pitman, Townsquare Media
After probably years of waiting this new tea spot is now open in Lubbock.
To me, there's nothing quite like a good tea place. I'm a sucker for all kinds of teas, so when I saw the signs up for this place a long time ago I got so excited.
It's been such a tease to wait for this place to open. It's at such a good location, too. I obviously LOVE the name and can't wait to try it. When I drove by the location and noticed some changes finally happening, I got pumped.
This spot will offer 24 flavors of premium iced tea (24,32,44 oz and one-gallon sizes), alkaline and purified water, as well as bags of premium ice. It looks like they'll be offering happy hour from 2 to 4 p.m. every day, which is a huge plus.
When they open customers will be able to check them out by going inside or going through their convenient drive-thru. They opened up for their grand opening over the holidays so I don't know if a lot of people know about their opening yet. Here is some details they told us.
Lone Star Tea is located at 5207 98th Street, Suite 100, Lubbock, Texas. You can find out more information about them on their Facebook page.
Remember: if you know of any places opening soon or brand new to Lubbock that you want me to check out, reach out at: kelsee.pitman@townsquaremedia.com.
10 Best Weekend Getaways Near Lubbock
These are some of the best places within six hours of Lubbock to spend the weekend.
67 Best Restaurants in Small Towns in West Texas
More From News/Talk 95.1 & 790 KFYO