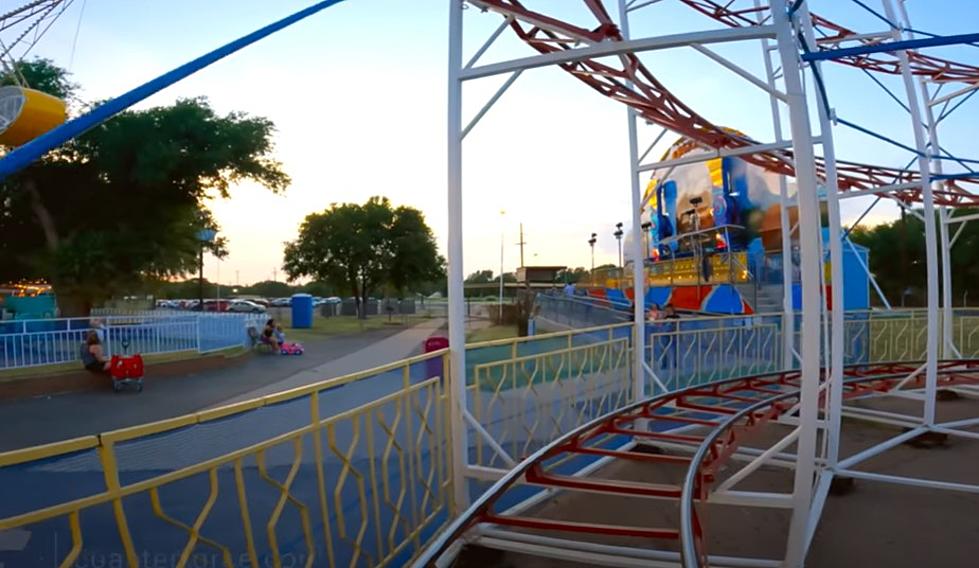 Best Part of Joyland Is Still For Sale (And How To Enjoy It Free)
CoastForce on Youtube
The best part of Joyland was the memories we made along the way, okay, it was totally the Galaxi coaster. The Galaxi was thrilling but smooth, beautifully retro, caught the breeze just right and I can still hear the musical rhythm of the cars clicking up the track for that first big plunge. It was honestly a perfect ride.
Well, it still is a perfect ride, and it could be yours for a mere $160K. That honestly seems reasonable really, but I certainly don't have 160K to spare nor the means to move it nor reconstruct it on land I do not own.
The listing for the Galaxi reveals some interesting facts about the Galaxi:
Year: 1972 Manufacturer: SDC Name: Galaxi Roller Coaster Model: Park Mount Condition: Good Pricing: $159,000.00 (Price Negotiable) 3 Trains, Lots of Parts (Originally operated at Pittsburgh's long-gone White Swan Amusement Park, Moon Township, PA
1972? That IS retro. And it is interesting to know that the Galaxi had a life before its long tenure at our Joyland- that was all the way up to Pennsylvania.
I hope the Galaxi finds a lovely home so that many more people can enjoy its perfection. If you'd like to enjoy the Galazi again, but lack the requisite $160K plus other expenses, you can do so through this really neat first-person perspective ride along on Youtube.
Quite beautifully, you can catch a glimpse of many other rides in the park, in addition to the beginnings of a lovely West Texas sunset. It's a perfect adieu to a very special era in Lubbock's history, one that none of us who grew up here will soon forget.
The closest amusement park of this type is Wonderland in Amarillo. For other Lubbock amenities for families, check out this list (click hyperlink).
Garden Bros Nuclear Circus Is Headed To Lubbock
This is going to be pretty fun!
Your Blue Bell Ice Cream Favorite, According to Your Star Sign
Align your stars with this Lone Star favorite. This is your favorite Blue Bell Ice Cream flavor, according to your star sign.
10 Fun Facts About The Oldest Town In Texas
More From News/Talk 95.1 & 790 KFYO