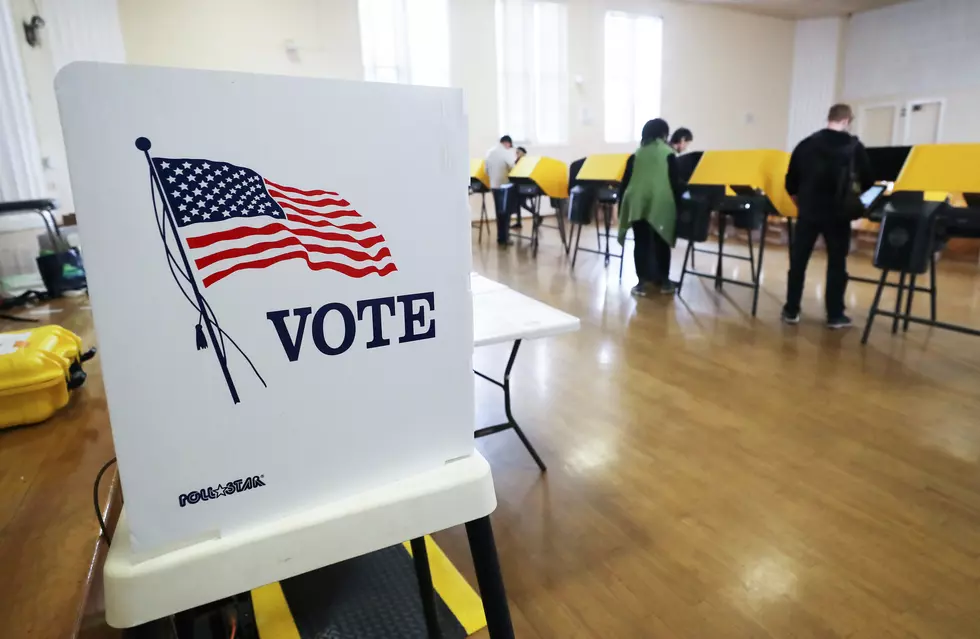 Important Dates for the Upcoming May Election in Texas Including Lubbock's Abortion Referendum
(Photo by Mario Tama/Getty Images)
Saturday, May 1, is this year's municipal election day in Texas. A number of cities, school boards, water districts, and other municipal bodies, use the May uniform election day for either standard elections to elect members for a governmental entity, or for bond and referendum elections.
This year, the City of Lubbock will have an "off-year" election. On May 1, Lubbock voters will decide the fate of a citizen-proposed ordinance which would ban abortions from being performed in the City of Lubbock. This proposed ordinance is also being called the 'Sanctuary City for the Unborn' ordinance.  A group of Lubbock citizens used the rarely-used petition process to proposed the ordinance to the city council.
If Lubbock citizens want to be able to make their voice heard during this special election, they will need to make sure they are registered to vote by Thursday, April 1, 2021.
The Thursday, April 1, deadline to register to vote, also applies to any other election occurring on May 1, including public school district bond elections. One area school district holding a bond election is Lubbock-Cooper ISD.
Early voting will be in effect from Monday, April 19-Tuesday, April 27. Texas' Voter ID laws will be in effect for the May 1 election.
If you live within Lubbock County, you can register to vote at the Lubbock County Elections Office at 1308 Crickets Avenue.
Important Dates for the May 1, 2021 Election Date in Texas:
| | |
| --- | --- |
| Last Day to Register to Vote | Thursday, April 1, 2021 |
| Early Voting by Personal Appearance | Monday, April 19 through Tuesday, April 27, 2021 |
| Last Day to Apply for Ballot by Mail (Received, not Postmarked) | Tuesday, April 20, 2021 |
| Last Day to Receive Ballot by Mail | Saturday, May 1, 2021 (Election Day) at 7:00 p.m. (unless a late-arriving deadline applies) |
| Election Day | Saturday, May 1, 2021, polls open from 7 a.m. - 7 p.m. |
."}" data-sheets-userformat="{"2":33554688,"11":4,"28":1}">
CHECK THIS OUT: This Texas Home Boasts Its Own Beach And Zipline
More From News/Talk 95.1 & 790 KFYO