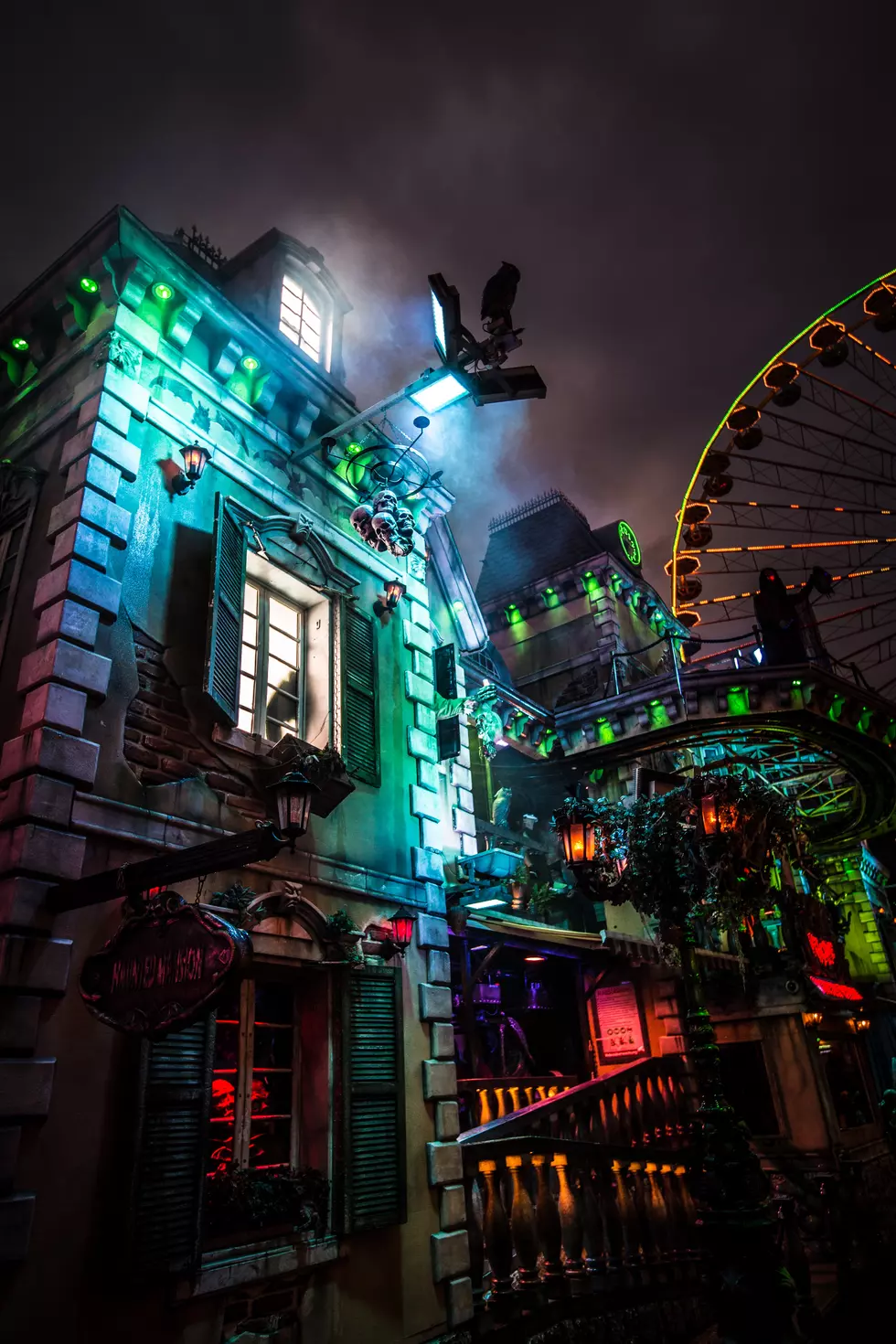 I guess you could say I'm a bit of an expert in this area.
One of the things I hate is when a list has a bunch of don'ts. So let's try to keep this totally positive, or at least not use that word.
Keep Your Hands to Yourself
You should have learned this one in kindergarten. If you think you'd swing on somebody after being scared, then skip the attraction and go have fun elsewhere. We love our scare actors, and any physical altercation will be investigated by our hosts and the police. We make no exceptions in this area at all.
Keep It Clean
Some people are talkers when they get into an attraction, and that's okay; it's part of the fun. The problem lies in the fact that many attractions hire a combination of adults and juveniles. Making gross comments to kids will again result in chatting with the police.
On a lighter note, don't waste your time asking actors questions like "is it almost over?" or "what are you supposed to be?" The actors stay in character and won't answer you. Also, attempting to scare the actors is just annoying to the actors.
Stay On the Path
Haunts in remote areas have remote dangers. You don't want to step on a cactus or fall into a pile of wood. Staying on the path also keeps you on the road to what you paid for and that's seeing all the scares. Running is also very bad because haunts are full of twists and turns.
Put Your Phones and Valuables Away
Things that are lost in haunts are rarely found. We cannot stop the enjoyment of hundreds or thousands of people to stop and look for your missing valuables. We're also too tired the next day to meet you at the haunt to look for your item.
Really Take It In
Some experiences are so detailed that you simply can't see it all, even with multiple trips. At the haunt I own we've been layering in things for 16 years and I still occasionally see something that I didn't notice before. We have so many set and production designers that I don't catch all their tricks.
Use the Potty
I guess I need to mention this. Many trails are long because we love to give people a lot of entertainment for their money. Bathrooms can be very far apart, plus you'll encounter the scariest thing in a haunted amusement park: PORT-O-POTTIES!
Come Sober
There are many events where a drink or two enhances the experience, but haunted attractions are not one of them. You may find it hard to control yourself in a haunted attraction. Plus, if you enjoy a nice drink, it's so much better after raising your blood pressure a little bit.
Enjoy the WHOLE Night
Many haunts feature a great many things to entertain you while you wait. You can meet and take photos with select scare actors, there are photo ops, music, lights, food, merchandise and so much more. I understand that some people hate lines, but haunted attractions lines move very quickly because they admit large groups all at one time.
Texas' Top Beauty Brands: Standbys & Up-and-Comers
From brands you've known your whole life to popular up-and-coming beauty powerhouses, these are beauty brands that were developed in and/or headquartered right here in Texas.
Mind-Blowing $2.2 Million Lubbock Home Has Indoor Basketball Court & Theater
The massive 5-bedroom home, located at 4509 14th Street in Lubbock, has some amazing amenities, including a hot tub, two pools, an indoor basketball court and a theater.
More From News/Talk 95.1 & 790 KFYO