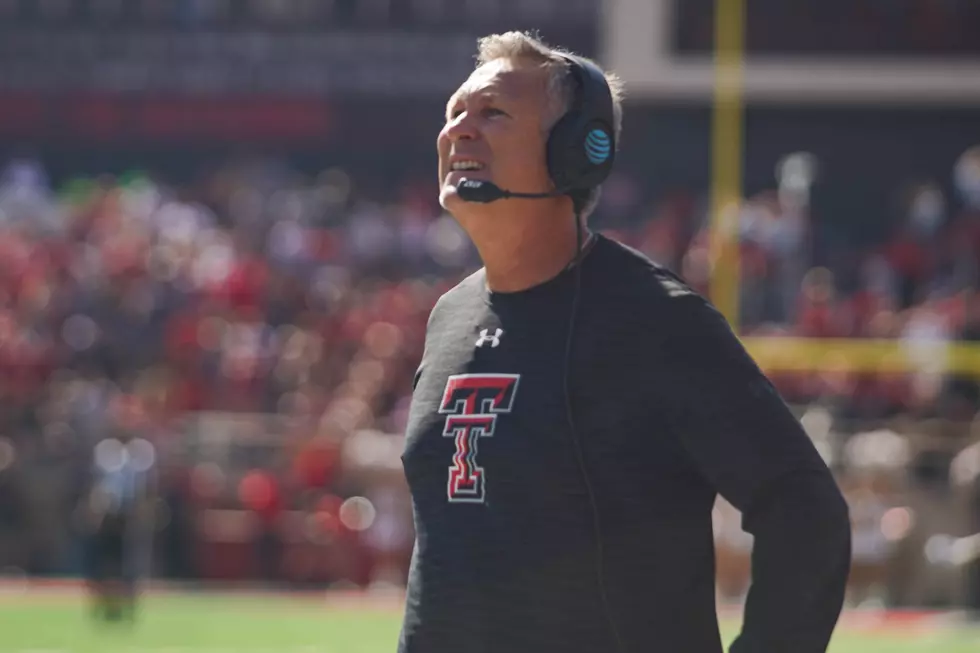 Former Texas Tech Coordinator Gets First Win at New School
Kylee Morris, KKAM.com
David Yost and the FIU Panthers scored 32 points in the 4th quarter and overtime to beat Bryant, but that's not who I'm talking about. Sonny Cumbie also coached his first game, but couldn't pull out a win against Missouri.
The winner of week 1 was Abilene Christian Head Coach Keith Patterson.
The Wildcats rushed for more than 180 yards, and former Red Raider Maverick McIvor threw for 258 yards and two touchdowns on the way to the 28-14 win over the Lamar Cardinal, including this one late to take the 28-14 lead.
The player of the game though was Kendall Catalon, who had this rush for 37 yards and a touchdown, as well as 7 catches for nearly 120 yards and another touchdown. Lubbock Estacado's Jermiah Dobbins also had a couple of carries in the ballgame.
ACU will play Prairie View next week before playing Missouri in week 3 as their first road test of the year. The schedule is also a bit odd, as the Wildcats will play Colby Carthel and Stephen F. Austin twice this season. Once at home, and once on the road. They'll also play former national champion Sam Houston State and Tarleton State in their schedule as they transition into the WAC.
Patterson starting off with a win against Lamar is a great first step, but that's a tough schedule for a first-year head coach. Maverick McIvor playing that well after not getting much playing time over the last four years is a great omen for the type of season he could have as the starter.
Happy to see that pair have success after their dedicated runs at Texas Tech.
Highlights: Texas Tech vs Stephen F. Austin (September 11th, 2021)
Our best shots from Texas Tech's 2021 home opener.
Shaquille O'Neal Performs Live DJ Set in Lubbock, Texas
DJ Diesel helps Lubbock get lit before the Texas Tech-Stephen F. Austin game on September 11th, 2021. The basketball legend DJ'd at the Engineering Key on Texas Tech University campus.
More From News/Talk 95.1 & 790 KFYO