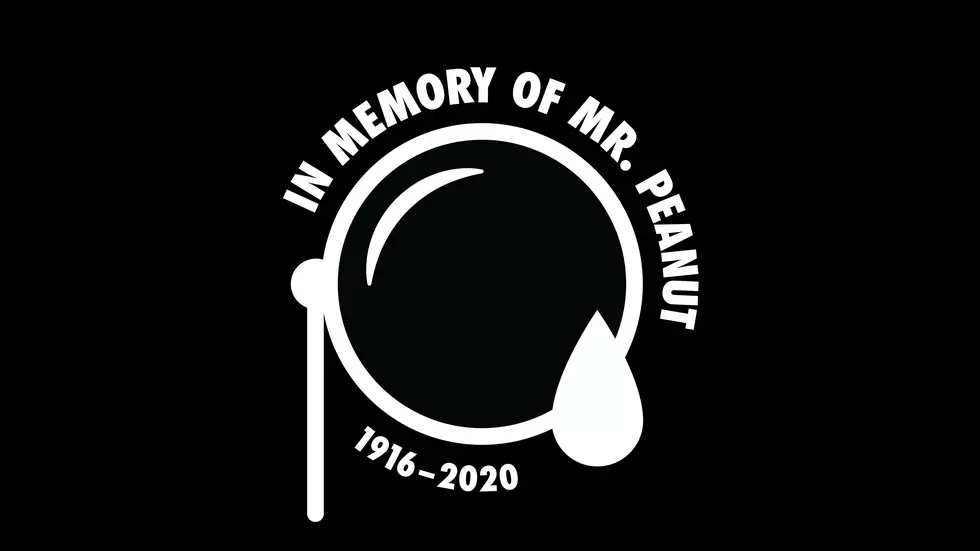 Famous American Nut Suddenly Passes After 104 Years
Planters via Twitter
After 104 years of smooth talk and silky spread, Mr. Peanut has been literally roasted by his maker, Planters.
The news came on Wednesday, January 22nd, in the first of what is said to be ads for the upcoming Super Bowl. The video shows a devastating and fiery crash in which the monocle sporting mascot makes the ultimate sacrifice in order to save the lives of Wesley Snipes and Matt Walsh.
Twitter lit up shortly after the YouTube release of the video when the popular snack brand changed the title of the Mr. Peanut account to "The Estate of Mr. Peanut", confirming the tragedy.
We should all pay our respects by following the Estate of Mr. Peanut with hopes of reincarnation, as many are already speculating will occur.
The memory of Mr. Peanut will last forever, even if the mascot has been killed. Many well-known brands are tilting their hat and pouring one out for this legendary legume.
Wikipedia has already updated the biography of Mr. Peanut with the shocking news.
So, raise a glass, or a handful for the friendliest of deez nuts and remember the good times!
More From News/Talk 95.1 & 790 KFYO