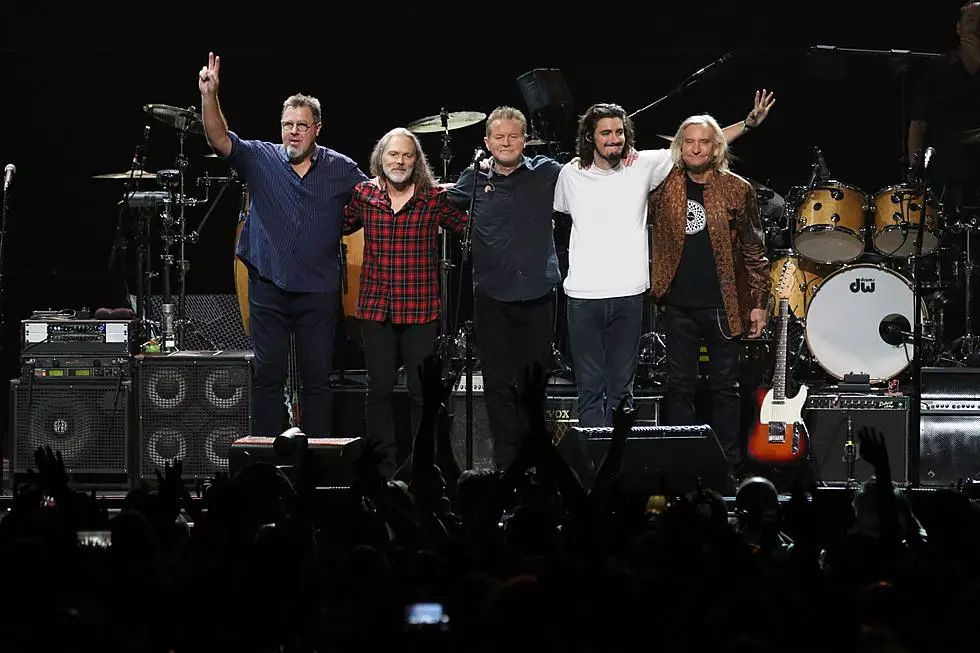 The Eagles Add a Third Night to Their Dallas, Texas 'Hotel California' Tour Stop
Ron Koch
This scheduling is weird, though. What could it mean?
The Eagles have added a third night in Dallas, but the timing is very, very strange.
The Eagles previously set February 29th, 2020 and March 1st, 2020 for their Dallas, Texas dates. This week, they announced a third night: March 17th, 2020.
Drilling down further, the band will be in Houston, Texas on March 6th and 7th, 2020. Just for clarity, their schedule for that time frame  looks like this:
4/1: San Francisco, California
So what about all of those in-between days? Why would you load up stuff from Dallas and take it to Houston only to bring it all back?
My nose for concert news is telling me that they could be testing the waters in these larger markets and MAY insert some secondary markets in some of those gaps. That's pure speculation, though.
Tickets to the Eagles' tour stops in Dallas, Texas go on sale 10 a.m. on Friday, October 18th, 2019 via Ticketmaster. The band will be playing their entire Hotel California album with an orchestra and choir, and then follow it up with a full greatest hits set.
More From News/Talk 95.1 & 790 KFYO