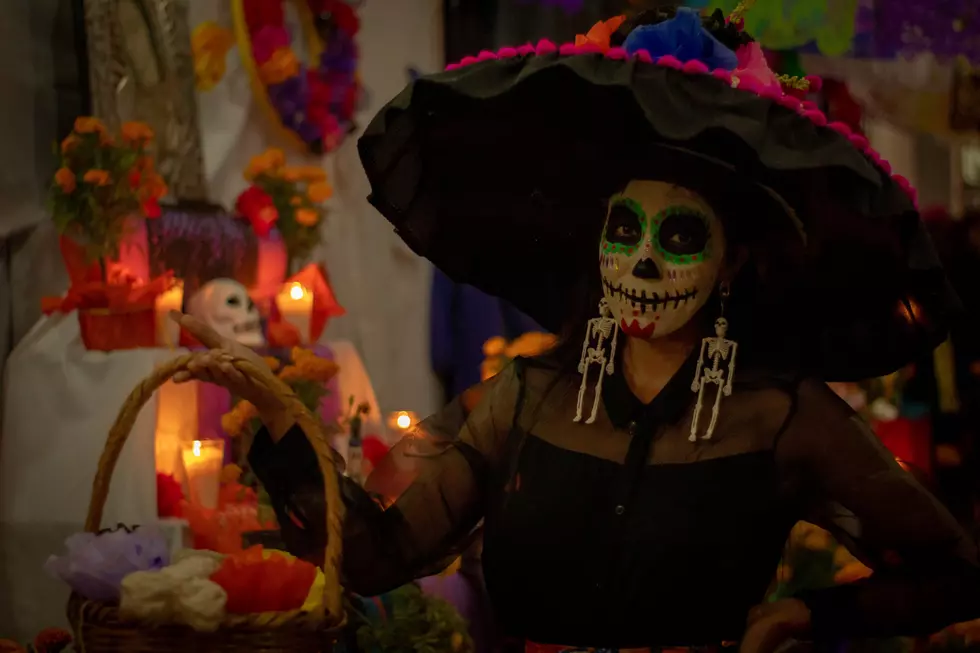 Halloween has come and gone in the blink of an eye but that doesn't mean you can put up your skeletons just yet, at least their heads anyway. A few days before and after Halloween is when many people get ready for Dia de los Muertos. This holiday is not Mexican Halloween and is celebrated in many parts of Central and South America.
Dia de los Muertos is a celebration of those that have passed away in our lives and honors the lives that they have lived. Many people put up their ofrendas every year in the same way that many people put up holiday decorations, its a time honored tradition. The holiday was also made popular by the Disney film Coco where a boy visits the land of dead.
Dia de los Muertos starts on November 1st and last until the 2nd, but recently it has become more celebrated on October 28th through November 2nd. Each day represents when certain loved ones will come to visit or when certain items are placed on the ofrenda. There is even a pet day when pets are said to come visit their beloved owners one day out of the year. It does depend on the person and what traditions they embrace or want to have as part of their own celebration.
You don't have to be from Mexico or South America to celebrate the holiday either with the holiday picking up more of a following with millennial's and gen Z who are wanting to know their forgotten culture or embrace a new one. There will be events in Lubbock honoring Dia de los Muertos, the First Friday Art Trail along with the Procesion event will both be Friday November 4th starting at 6 p.m.. The Lubbock Public Libraries will also be holding sugar skull decorating events November 2 and 3, more information about those events can be found on their online calendar.
My mother tells me stories of Mexico and the cemeteries being filled with people dancing, singing, eating, and laughing with their loved ones as the air smells of copal, marigolds, and delicious food. I invite you to put up your own ofrenda and remember your loved ones this Dia de los Muertos. I have included a list of some things that you don't have to get but that are used on most ofrendas.
Top 10 Things You Need for Your Ofrenda This Dia de los Muertos
Top 10 Things You Need for Your Ofrenda This Dia de los Muertos
Lubbock Locally Brewed Fall Inspired Seasonal Beers
Lubbock Locally Brewed Fall Inspired Seasonal Beers
14 Picturesque Cemeteries for Fall Photoshoots in and Around Lubbock
14 cemeteries in and around Lubbock for fall photoshoots
More From News/Talk 95.1 & 790 KFYO